Egyptian locks mouth to protest shop closure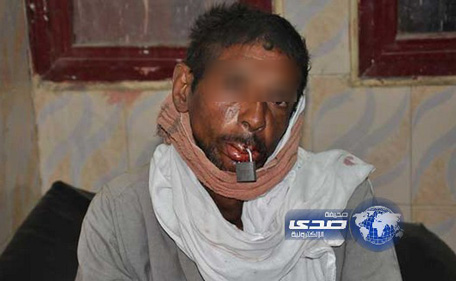 An Egyptian man pierced his lips and fixed a lock on his month to protest a decision by authorities to demolish his small wooden shop on the grounds it hampers traffic.

Hamdi Rajab said he had invested his life savings of nearly 4,000 pounds (Dh2,200) to build the kiosk but that authorities ignored his appeals and demolished it.

"I was in jail and when I was released, I decided to live as an honest man.

"I invested all my money in this kiosk, but they demolished it although it is the only source of income for me and my family," he said, quoted by Egyptian newspapers.

He said if authorities refuse to reinstate his kiosk in southern Egypt, he would report his problem to Defense Minister Abdel Faffah Al Sisi.



Burning candle kills 12-year-old Kuwaiti boy


A 12-year-old Kuwaiti boy was charred to death after his room caught fire by a candle he left on his table after going to bed at a holiday camp in Saudi Arabia.

His 16-year-old brother who was sleeping in another room tried to rescue the boy but failed after the entire room was engulfed in the blaze.

"We have established that the fire was caused by a lighted candle inside the victim's room," Sabq Arabic language daily said, quoting Saudi civil defence spokesman in the northern town of Khafji.
Follow Emirates 24|7 on Google News.