ERC celebrates Eid Al Adha with people of determination in Aden, Abyan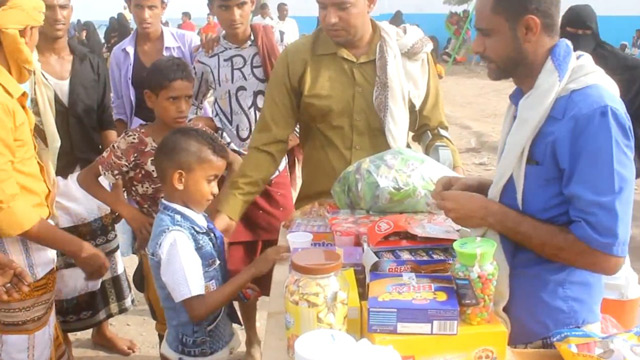 The Emirates Red Crescent, ERC, on Friday organised the 'People of Determination Festival' in Aden and Abyan as part of the Eid Al Adha and Year of Zayed celebrations.
The festival targeted the people with hearing and speech impairments, as well as members of the mine-clearing teams who sustained disabilities or injuries.
It featured kiosks where products made by the people of determination were being sold, with all proceeds going to them. The festival also saw recreational and fun activities for the children.
Khalid Haytham, Coordinator for the Local and International Organisations and the ERC in Abyan, said the festival was aimed at preparing the people of determination to be active members of the society.
Etidal Abdul Hameed Salam, the organiser of the festival in Aden, said the idea behind the event was to encourage the people with special needs and motivate them to move from being marginalised into a better place where they can demonstrate their capabilities and creativity.
Follow Emirates 24|7 on Google News.