Farmer hangs killed wolf to scare off wolves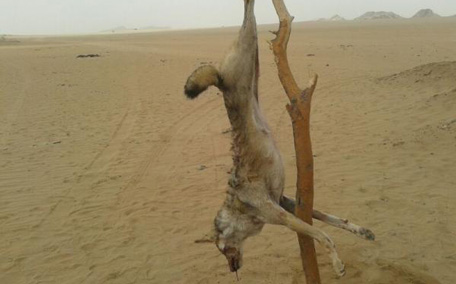 A Saudi farmer killed a wolf believed to have attacked his sheep and hanged its body near the farm to scare off hungry wolves raiding farms in the area.
The man was driving towards his far in a rugged area in the western town of Qunfudah when a wolf crossed the road.
"He followed the wolf for a long distance…when he came close to the animal, he threw his axe which landed in the wolf's head," Sabq newspaper said.
"The farmer then hanged the wolf near his farm, saying this would scare off other wolves attacking farms in the area."
Follow Emirates 24|7 on Google News.