Father rejects pleas by 2,000 to pardon son's killer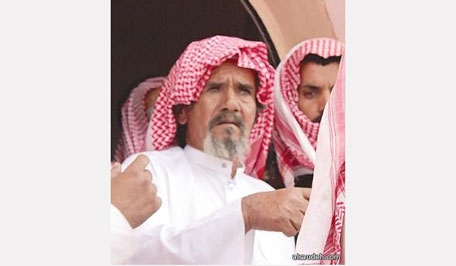 Nearly 2,000 tribal chiefs and Muslim scholars in Saudi Arabia converged on the farm of a local man to appeal for him to pardon the killer of his son before he is executed, but he rebuffed their appeals and insisted on the killer's death.
The dignitaries have poured into the farm in the southern province of Turba from scores of towns and villages in the area to plead for the pardon.
After several hours of Quran recitation and speeches by scores of the guests inside a massive tent, Saqr Al Ossaimi stood up and said defiantly: "I only want him to be punished in accordance with Islamic Sharia (law)."
Sharq newspaper quoted scholars as saying they would resume their mediation efforts and said some of them voiced optimism. It said the killer has been in jail for nearly six years after he was sentenced to death but it gave no details of the crime.
Under Islamic law, which is strictly enforced in Saudi Arabia, a killer can walk free if pardon by the victim's relatives in return of diya (blood money).
Follow Emirates 24|7 on Google News.