Filipino gets call from missing Saudi dad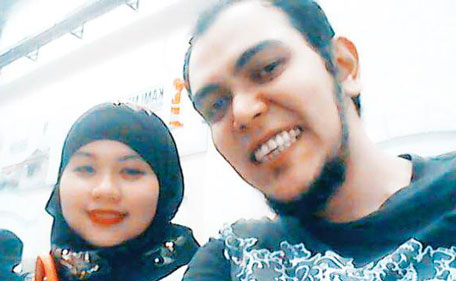 A 31-year-old Filipino searching for his Saudi father for nearly 15 years has finally received a call from him, saying he is ready for a DNA test.

Elayan Kris Allafi, who lives in Malaysia, said he was called by the presumed father from the Saudi capital Riyadh following his appeal through the Gulf Kingdom's media.

He told the Saudi daily 'Arab News' that the man contacted him on Saturday, saying he was ready to have a DNA test for final confirmation and completion of legal procedures.

"This is for the first time in his life he got to hear from him. They are talking to each other on the phone. They are discussing how to undergo the DNA test," Allafi's wife said.

The paper quoted Allafi as saying: "Thanks to Allah, I am so happy the man is willing to recognise me but wants to be sure that everything goes through the legal process."

The paper said it contacted the Saudi man, who expressed his willingness to end the suffering of Allafi.

According to Allafi, his mother met the Saudi man in Manila in 1983 through a Filipino friend who was a business partner.

Allafi said last week he has been searching for his father when he 17-years-old and that he reported the case to the Saudi Embassy in Manila.

"I am a Philippines citizen. My father left us during my mother's pregnancy and never came back again. I've never seen him and am really very keen to meet him," he said.
Click to read more: Filipino searches for Saudi dad for 15 years
Follow Emirates 24|7 on Google News.