Filipino searches for Saudi dad for 15 years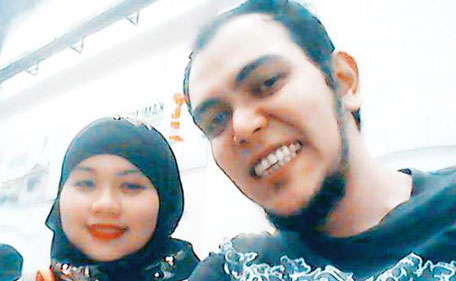 A 31-year-old Filipino has been looking for his Saudi father in the Gulf Kingdom for nearly 15 years and believes he will eventually find him.

Elayan Kris Allafi or 'Olayan Al-Afi' said his mother met his father in Manila in 1983 through a Filipino friend, who was a business partner of his father.

"I retained my official name with the hope to see him again, although the Filipino community does not have such a name. Yet, everybody knows my status there as an Arabian son," he told the Saudi daily Arab News by phone from Malaysia.

Allafi, already married, said he has been searching for his father when he 17-years-old and that he reported the case to the Saudi Embassy in Manila.

Allafi also visited the Saudi Embassy in Malaysia and in the absence of any response from his father, he has now switched over to the social networking media, hoping to trace his father, the paper said.

"I am a Philippines citizen. My father left us during my mother's pregnancy and never came back again. I've never seen him and am really very keen to meet him," he said.
Allafi said he was raised by Christians and has since embraced Islam in 2005 in Malaysia. "The only evidence I have is my father's love letter to my mother with his full name from Riyadh. I am willing to go for DNA testing if required," he said.

"I named my two children after my Saudi father — Elayan Rasheed Allafi and Zainah Hadiyyah Allafi — to keep his name alive in our memory. Please help me see my father. I am willing to go through every process," he said.

"I am willing to provide photos, old letters and addresses to those who could help me. I am confident to see my father some day, so that I can visit the Two Holy Mosques with my wife to perform Umrah," he said.
Follow Emirates 24|7 on Google News.