Freed Iranians arrive in Damascus after prisoner swap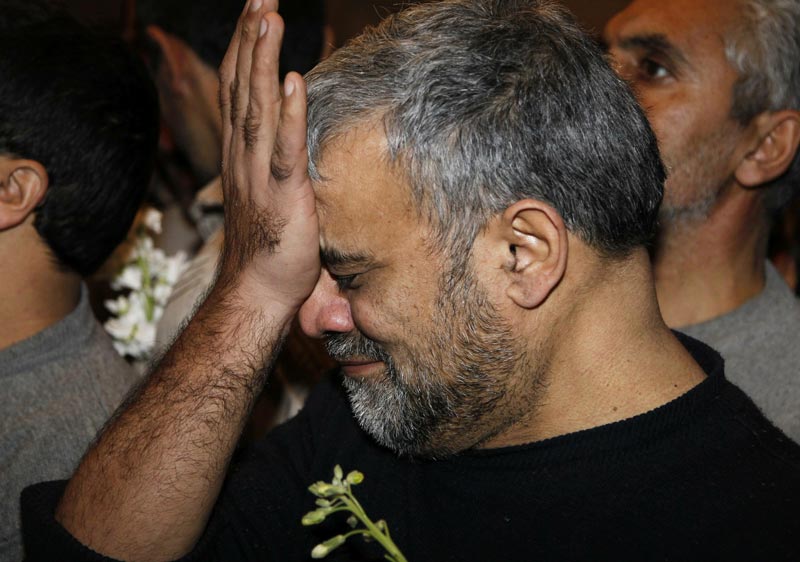 Forty-eight Iranians freed by Syrian rebels in exchange for more than 2,000 civilian prisoners held by the Syrian government arrived in central Damascus on Wednesday, a Reuters witness reported.

The Syrian government has not referred to the prisoner swap and the whereabouts of the civilian prisoners was not immediately known.

Opposition groups accuse it of detaining tens of thousands of political prisoners during his 12 years in office and say those numbers have spiked sharply during the 21-month-old civil war.

The Syrian rebel Al Baraa brigade seized the Iranians in early August and initially threatened to kill them, saying they were members of Iran's elite Islamic Revolutionary Guard Corps sent to fight for President Bashar Al Assad.

The Islamic Republic, one of his staunchest allies, denied this, saying they were pilgrims visiting shrines, and it asked Turkey and Qatar to use their connections with Syrian insurgents to help secure their release.

The freed Iranians arrived at a Damascus hotel in six small buses, looking tired but in good health, each carrying a white flower, and they were welcomed by Iranian Ambassador Mohammad Reza Sheibani. They did not speak to reporters.

Bulent Yildirim, head of the Turkish humanitarian aid agency IHH which helped broker the deal, told Reuters by telephone from Damascus shortly beforehand that the reciprocal release of 2,130 civilian prisoners - most of them Syrian but also including Turks and other foreign citizens - had begun.

Syrian government forces have struck local deals with rebel groups to trade prisoners but the release announced on Wednesday was the first time non-Syrians were freed in an exchange.

The Damascus government has periodically freed hundreds of prisoners during the conflict but always stressed such detainees "do not have blood on their hands."

Given the number of political prisoners held during the course of Assad's rule, missing persons became a key issue when street protests against him first erupted in March 2011.

Turkey is one of Assad's fiercest critics, a strong backer of his opponents and proponent of international intervention. It has denounced Iran's stance during the Syrian uprising, which has killed around 60,000 people according to a U.N. estimate.

Turkey, the United States and European allies support Syrian rebels, while Iran supports Assad.

A pro-government newspaper said on December 31 that Syrian forces arrested four Turkish fighter pilots who were trying to sneak into a military airport with an armed group in the northern province of Aleppo.

The Damascus-based Al Watan newspaper said the arrests at the Koers military base, 24 km east of Aleppo city, proved "scandalous Turkish involvement" in Syria's crisis.

TURKEY, QATAR INTERVENE

The Al Baraa brigade, part of the umbrella rebel organisation, the Free Syrian Army, said in October it would start killing the Iranians unless Assad freed Syrian opposition detainees and stopped shelling civilian areas.

But Qatar, following a request from Iran, urged the rebels not to carry out the threat.

Insurgents fighting to topple Assad accuse Iran of sending fighters from the Revolutionary Guards to help his forces crush the revolt, a charge the Islamic Republic denies.

The rebels now control wide areas of northern and eastern Syria, most of its border crossings with Turkey and a crescent of suburbs around the capital Damascus.

But Assad's government is still firmly entrenched in the capital and controls most of the densely populated southwest, the Mediterranean coast and the main north-south highway.

The IHH has been involved in previous negotiations in recent months to release prisoners, including two Turkish journalists and Syrian citizens, held in Syria.

The humanitarian group came to prominence in May 2010 when Israeli marines stormed its Mavi Marmara aid ship to enforce a naval blockade of the Palestinian-run Gaza Strip and killed nine Turks in clashes with activists on board.


Follow Emirates 24|7 on Google News.