'Ghosts' set Kuwaiti house on fire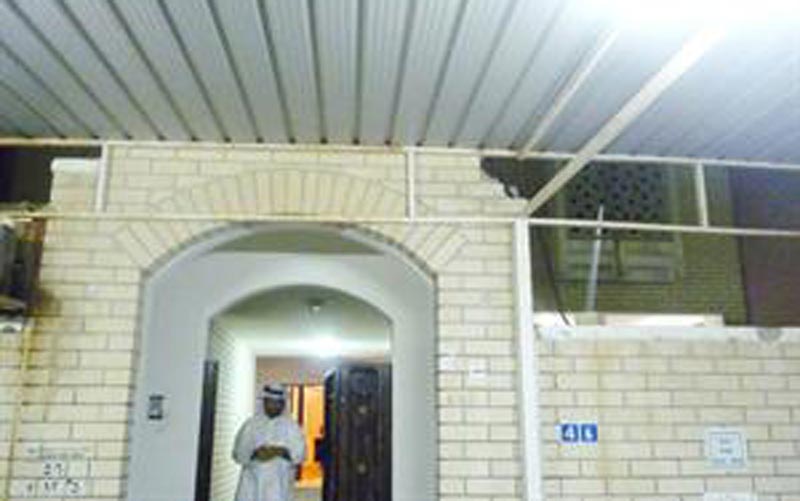 Like in horror movies, strange fires keep erupting at a home in Kuwait dead on time and its owner was told by Muslim scholars the house is haunted.
Mansour Al Ajami and his family still live in the house in Ahmadi area in Kuwait City although it has suffered from over 40 fire incidents since they moved into it six years ago. But he appears to have had enough as he thinks of leaving.
Ajami, interviewed by Alanba Arabic language daily, said fires erupt exactly at five in the evening and the morning every few weeks and although civil defence units have managed to put them out, they have no idea what caused them.
What adds to these macabre scenes is that the fires began in May, the fifth month in the year, Ajami said.
"After I moved into the house, a fire erupted in May which is number five…eversince, all the fires have occurred at either five in the morning or five in the evening…I had to seek religious help so I invited a well-known Saudi sheikh (Moslem scholar), who told me the house is haunted," Ajami said.
"The sheikh said the house is haunted by good and harmless jinn (spirits) but that they seem to have been disturbed by the human presence."
Ajami said he did not know the reasons for the mysterious fires, which target furniture, cooling systems and other household items. "The other day, I bought school bags for my children and the next day they were on fire."
Ajami joked about the fact that he had become well known to the fire fighters, adding that he only had to mention his name when reporting a fire. "They have memorized my address because they have been here many times."
He said that two weeks after his family moved into the house, they started to hear children crying and woman groaning at night.
"Some fires did not need our intervention as they just suddenly died down….fires have occurred in most parts of the house except one room, which is located on the ground floor…we now sleep in that room for safety," he said.
"After all these mysterious incidents, I am now seriously considering moving out….I appeal for the authorities to find me a house that will shelter my family."
Follow Emirates 24|7 on Google News.