Hundreds dead in Syria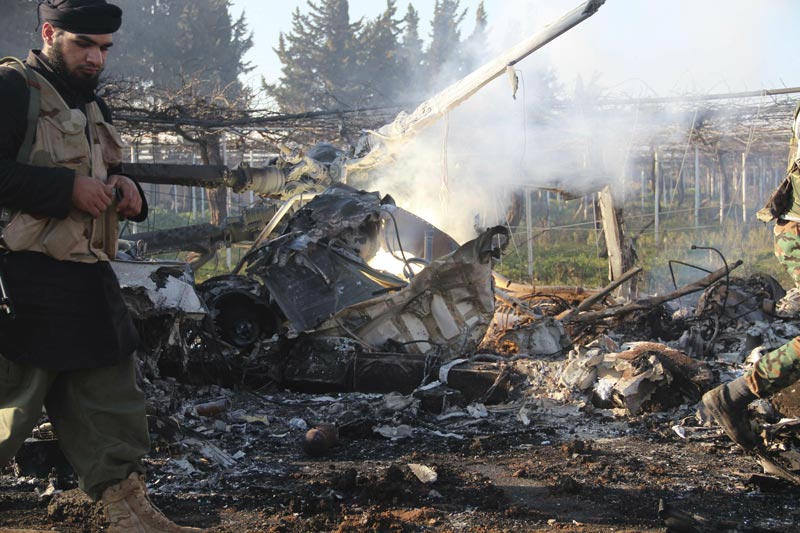 Hundreds of Syrian troops and rebels were killed in a week-long battle for a police academy in the northern province of Aleppo, with insurgents seizing control of most of the complex, a monitoring group said on Sunday.

"Rebels have seized most of a police academy in Khan Al Assal in Aleppo province ... after eight days of fighting that left 200 troops and rebels dead," said the Syrian Observatory for Human Rights.

The Britain-based group said at least 120 army troops were among those killed in the battle for one of the regime's last remaining bastions in the west of Aleppo province. On Sunday alone, rebels killed more than 34 troops at the facility.

A police source in Aleppo confirmed that much of the academy had fallen into rebel hands, reporting that 40 security forces were believed dead. As many as 300 rebels were among those killed, he said.

Elsewhere, two mortars hit an area near Umayyad square in the heart of Damascus, close to a duty-free zone and customs offices, Syrian state media said, reporting only material damage.

The affected area is home to the state television building, the Assad Library and the army general command headquarters.

The Observatory reported that three mortar rounds smashed into the area, which was hit last year by a car bombing claimed by the Al Nusra Front. On February 21, two mortar rounds hit the same area.

Also on Sunday, rebels in the southern province of Daraa seized an artillery battalion in Jamla village near the armistice line with Israel, according to the Observatory.

Eight rebel fighters were killed in the battle, the group said, adding that the insurgents summarily executed the commander of the captured battalion.

In an unprecedented escalation of violence in the coastal province of Latakia, a regime stronghold, at least 15 rebel fighters were killed in a battle against troops, the Observatory said.

The army seized eight small villages in Al Alwan area of the Jabal Turkman region of Latakia that had fallen into rebel hands in late 2012, a military official told AFP.

At least 90 people were killed in violence across the country on Sunday, according to a preliminary toll from the Observatory.


Follow Emirates 24|7 on Google News.