Imam clubbed on head during prayers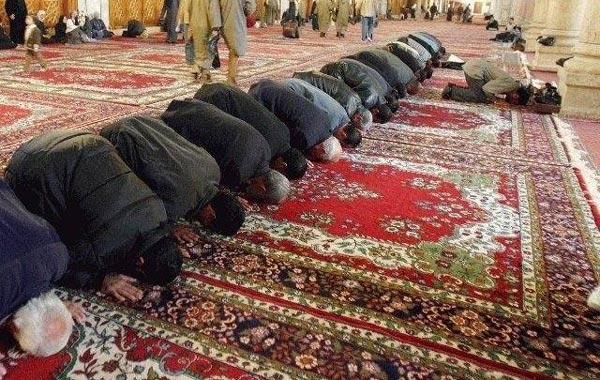 An assailant wielding a hammer pushed his way through hundreds of Muslims at a packed mosque in Saudi Arabia and clubbed their leader on the head before fleeing, the Saudi Ajel online Arabic language daily reported on Saturday.
The Saudi Imam (preacher), Issa Albajali, was half way through his evening prayers at the mosque in the central holy city of Makkah when he felt the blow on his head and rolled down in front of the worshippers, the paper said.
With his head bleeding heavily, he stood up again and resumed his prayers despite pleas by the audience to take him to the hospital, it said.
After performing his prayers, the Imam was taken to a nearby hospital, where he had his head stitched before he was discharged.
"Some of the worshippers recognized the assailant and told police where he lives…police could not find him at home and are still searching for him, " Ajel said. "The Imam said he did not know why he attacked him."
Follow Emirates 24|7 on Google News.