India demands Pakistan release accused 'spy' after world court ruling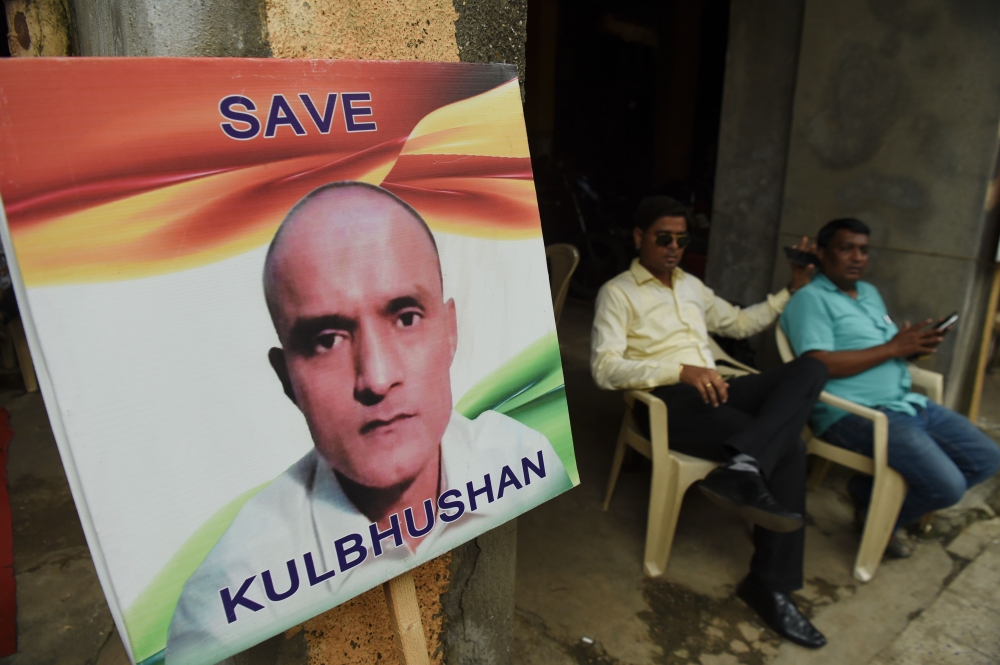 India on Thursday demanded that Pakistan release an alleged spy after the International Court of Justice called for a review of a death sentence against him.
The arch-rivals each declared victory after the world court ruling made late Wednesday. But with 49-year-old Kulbhushan Jadhav still held in secret, his case risked setting off new tensions between the nuclear-armed neighbours.
India's Foreign Minister Subrahmanyam Jaishankar said Jadhav, a former navy officer, "is in the illegal custody of Pakistan under fabricated charges" as he welcomed the court ruling.
"Yesterday's judgement is not only a vindication of India and Mr Jadhav but for all those who believe in the rule of law and the sanctity of international conventions," the minister added.
Jaishankar insisted that Jadhav "is innocent of the charges levelled against him" and had been forced to confess without access to a lawyer.
"We once again call upon Pakistan to release and repatriate him forthwith."
The ICJ said Pakistan must give India consular access to the prisoner, give Jadhav proper representation and review the death sentence. But it rejected India's demand that Jadhav be freed.
India-Pakistan spy case ruling due at world court
The International Court of Justice will decide Wednesday on India's bid to remove an alleged spy from death row in Pakistan, in a case that has stoked tensions between the South Asian rivals.
Kulbhushan Sudhir Jadhav, a former Indian navy officer, was arrested in Pakistan's restive southwestern province of Baluchistan in March 2016 on charges of espionage.
The 48-year-old was then sentenced to death by a Pakistani military court in 2017, sparking outrage in India.
The Hague-based ICJ, which is the UN's top court, said it "will deliver, on Wednesday 17 July 2019, its Judgment in the Jadhav case (India v. Pakistan)" at 1300 GMT.
India insists that Jadhav was not a spy and says he was kidnapped in Pakistan. New Delhi is asking the ICJ to order Islamabad to annul the sentence.
India's lawyers told the court in February that it was a "farcical case" based on "malicious propaganda", while Pakistan's lawyers hit back by accusing Jadhav of "terrorism".
The last hearing coincided with a sharp spike in tensions between the two nuclear-armed neighbours after a suicide bombing in restive Kashmir, although relations have since improved.
The ICJ was set up in 1946 to rule in disputes between countries.
The court has already intervened previously in the case, issuing an urgent order in 2017 telling Pakistan to stay Jadhav's execution while it dealt with the issue in more detail.
Follow Emirates 24|7 on Google News.