Indian expat goes home - for first time - in 38 years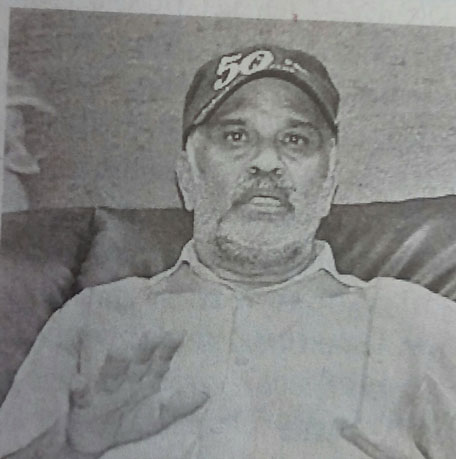 Alambadu Balakrishnan, 54 years old, has not been home to India from Bahrain for 38 years. He made his first trip last week.

The Indian expatriate who spent 38 years in Bahrain as an undocumented migrant worker returned home last Saturday under a six-month public amnesty for undocumented workers in Bahrain that ended on December 31, 2015.

Balakrishnan, who has been doing mundane jobs, did not go home even once as he was stuck without a passport and suffered from depression following the death of his mother and brother in the past.

Alambadu Balakrishnan, who hails from Kanjangadu, Madikkai in Kasargodu, Kerala, was brought to Bahrain by his elder brother Kannan, who later fell sick due to cancer and returned home for treatment. His younger brother Kelu, too was in Bahrain, but he lost his job, leaving the responsibility of repatriating him to Balakrishnan.

"He used to send money to his mother till her death three years ago. When his friends visited Kerala, he used to send blankets and other gifts for his mother. He spoke for about one hour when his mother died and after three hours, he got another phone call informing about the death of his elder brother," a Malayalam language has reported.

Balakrishnan's ambition on returning home is to build a house and if anyone is ready to be his life partner at this age, he wishes to get married.

Over 42,000 expatriate workers in Bahrain benefited from the six-month general amnesty for workers staying in Bahrain illegally, the CEO of the Labour Market Regulatory Authority Ausamah Abdullah Al Absi has said. Bangladeshis, Indians and Pakistanis were the most beneficiaries of the amnesty.

Follow Emirates 24|7 on Google News.