Iran nuclear scientist killed by car bomb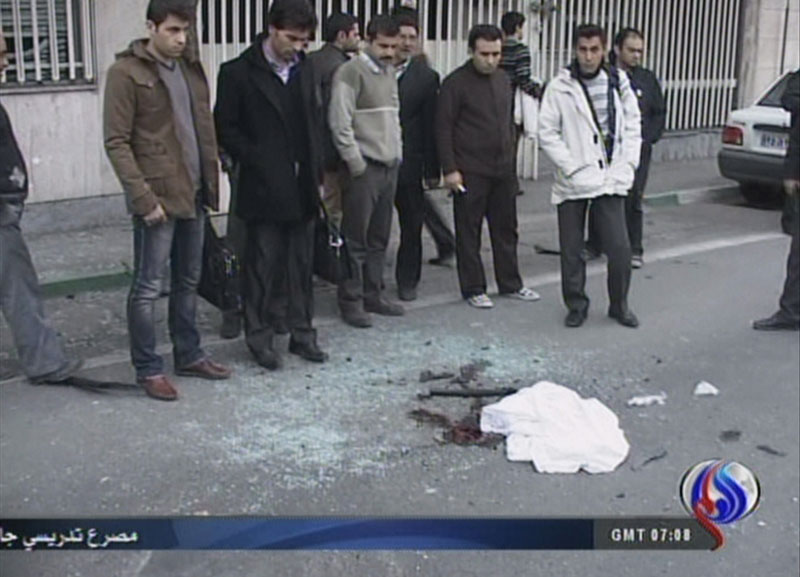 An Iranian nuclear scientist was killed on Wednesday in a Tehran car bomb assassination blamed on Israel.
An Iranian official immediately blamed "the Zionist regime" for the explosion, saying the method -- two men on a motorbike attaching a magnetic bomb to the target's vehicle -- was similar to those used in the assassinations of three other scientists over the past two years.
Iran's parliament erupted with yells of "Death to Israel" and "Death to America" during a speech by one MP who said Wednesday's attack would not dissuade the Islamic republic from "achieving progress."
Mostafa Ahmadi Roshan, 32, died immediately in Wednesday's blast, which occurred in front of a university campus in east Tehran.
Two other occupants of the Peugeot 405, one of them his bodyguard/driver, were wounded, Iranian media reported.
Ahmadi Roshan was a deputy director at Iran's Natanz uranium enrichment facility, according to the website of the university he graduated from a decade ago, Sharif University.
He was specialised in making polymeric membranes to separate gas. Iran uses a gas separation method to enrich its uranium.
"The responsibility of this explosion falls on the Zionist regime," the deputy governor of Tehran province, Safar Ali Bratloo, told Iran's Arabic-language Al Alam broadcaster, using Iran's term for Israel.
"The method of this terrorist action is similar to previous actions that targetted Iran's nuclear scientists," he said.
Three other Iranian scientists were killed in 2010 and 2011 when their cars blew up in similar circumstances. At least two of the scientists had also been working on nuclear activities.
One of the attacks occurred exactly two years earlier, on January 11, 2010, killing scientist Masoud Ali Mohammadi.
The current head of Iran's atomic organisation, Fereydoun Abbasi, escaped another such attempt in November 2010, getting out of his car with his wife just before the attached bomb exploded.
Those attacks were viewed by Iranian officials as assassination operations carried out by Israel's Mossad intelligence service, possibly with help from US counterparts.
Follow Emirates 24|7 on Google News.