Iran warns region against 'dangerous' stance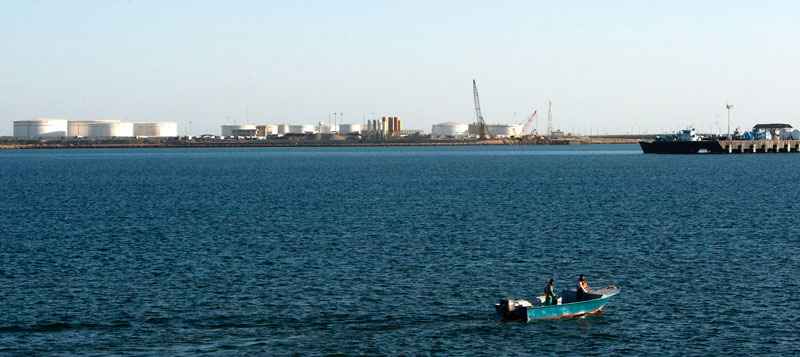 Iran's foreign minister warned neighbours on Thursday not to put themselves in a "dangerous position" by aligning themselves too closely with the United States in the escalating dispute over Tehran's nuclear activity.
Iran has threatened to close the Strait of Hormuz, used for a third of the world's seaborne oil trade, if pending Western moves to ban Iranian crude exports cripple its energy sector.
Tehran was riled earlier this week when Saudi Arabia asserted it could swiftly raise oil output for key customers if needed, a scenario that could transpire if Iranian exports were embargoed.
"We want peace and tranquility in the region. But some of the countries in our region, they want to direct other countries 12,000 miles away from this region," Iranian Foreign Minister Ali Akbar Salehi said in English during a visit to Turkey.
The remark was an apparent reference to the alliance of Iran's neighbours with Washington, which maintains a huge fleet in the Gulf and says it will keep the waterway open.
"I am calling to all countries in the region, please don't let yourselves be dragged into a dangerous position," he told Turkey's NTV broadcaster.
Salehi added the United States should make clear that it was open for negotiations with Tehran without conditions. He referred to a letter Iran says it received from US President Barack Obama about the situation in the Strait of Hormuz, the contents of which have not been made public.
"Mr Obama sent a letter to Iranian officials, but America has to make clear that it has good intentions and should express that it's ready for talks without conditions," he said.
"Out in the open they show their muscles but behind the curtains they plead to us to sit down and talk. America has to pursue a safe and honest strategy so we can get the notion that America this time is serious and ready."
The United States, like other Western countries, says it is prepared to talk to Iran but only if Tehran agrees to discuss halting its enrichment of uranium. Western officials say Iran has been asking for talks "without conditions" as a stalling tactic while refusing to put its nuclear programme on the table.
IAEA SAYS MUST WARN WORLD ABOUT IRAN
The International Atomic Energy Agency chief said it was his duty to warn the world about possible military aspects to Iran's nuclear energy programme, keeping the heat on Tehran ahead of a rare visit by senior IAEA officials for talks on January 29-31.
"What we know suggests the development of nuclear weapons," he was quoted as saying in comments published in the Financial Times Deutschland on Thursday. "We want to check over everything that could have a military dimension."
An IAEA delegation, to be headed by Deputy Director General Herman Nackaerts, is expected to seek explanations for intelligence information indicating Iran has engaged in research and development relevant for nuclear weapons.
With EU foreign ministers preparing to approve a phased ban on imports of Iranian oil at a meeting on January 23, Salehi said on Wednesday that the Islamic Republic was in touch with world powers to reopen talks frozen for a year.

Washington and the EU quickly denied this, saying they are still waiting for Iran to show it wanted serious negotiations addressing fears that it trying to master ways to build atom bombs behind the facade of a civilian nuclear energy programme.
TARGETING IRANIAN CENTRAL BANK
In addition to an embargo on Iran's economically vital oil exports, EU diplomats said member governments had agreed in principle to freeze assets of Iran's central bank, but had yet to agree how to protect non-oil trade from sanctions.
Iranian politicians said Obama had expressed readiness to negotiate in a letter to Iran's clerical supreme leader Ayatollah Ali Khamenei.
"In this letter it was said that closing the Strait of Hormuz is our (US) 'red line' and also asked for direct negotiations," the semi-official Fars news agency quoted lawmaker Ali Mottahari as saying.
Washington denied there were any new discussions under way about resuming talks with Iran, but declined to comment on whether Obama had written to Khamenei.
"There are no current talks about talks," State Department spokeswoman Victoria Nuland said on Wednesday.
"What we are doing, as we have said, is making clear to the Iranians that if they are serious about coming back to a conversation, where they talk openly about their nuclear programme, and if they are prepared to come clean with the international community, that we are open to that," she said.
The Islamic Republic has wanted to discuss only broader international security issues with the powers up to now.

Follow Emirates 24|7 on Google News.