Irish woman murdered in Goa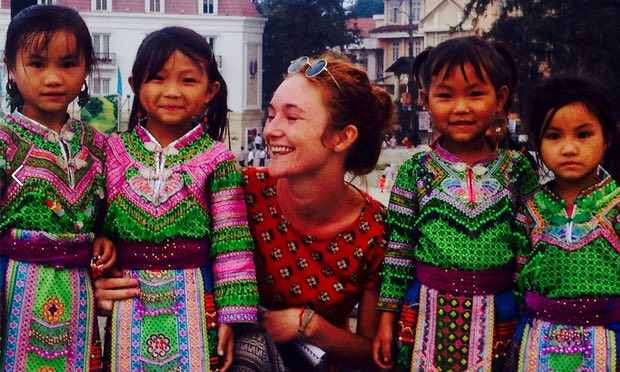 Indian police said Wednesday they had launched a murder investigation after a young Irish woman was found dead in the popular tourist state of Goa.
The body of 28-year-old Danielle McLaughlin was discovered in a field on Tuesday and an autopsy is being conducted to ascertain whether she was sexually assaulted, deputy superintendent Sammy Tavares of the Goan police told AFP.
"Her body was found in a naked state. A case has been filed under section 302 of the Indian Penal Code (murder)," he said, adding that a suspect had been arrested.
Several foreigners have died in Goa over the past decade or so, including 15-year-old British schoolgirl Scarlett Keeling, whose bruised and semi-naked body was found in shallow water on a beach in 2008.
The deaths, many in suspicious circumstances or from drug or alcohol abuse, have blighted the picturesque state's reputation as a tourist haven.
In a brief statement, McLaughlin's mother Andrea Brannigan said the family were "finding it very difficult at this trying time.
"Danielle will be sadly missed by us all."
A fund created by McLaughlin's friend Christy Duffy to fund the repatriation of her body quickly raised more than 15,000 euros ($16,000).
"Anyone who knew her knew that she was a beautiful and kind hearted, funny young lady who loved life and was a loyal and devoted friend, sister and daughter," Duffy said.
"They say the brightest stars burn the quickest and no other analogy could describe Danielle's life better."
An unwelcome spotlight
Ireland said Glasgow-born McLaughlin also held a British passport, while Britain's consulate in Mumbai told AFP it was working closely with local authorities.
In a statement, the Irish foreign ministry said its embassy in India was "following up on the suspected murder of an Irish woman in Goa."
"It has been confirmed that the woman travelled to India using a British passport, so the local British consulate has the lead responsibility in terms of dealings with the Indian authorities.
"The Irish embassy is liaising closely with the British authorities and an Irish consular official is travelling from New Delhi to Goa today," the statement added.
Last September, two Indian men were cleared of the rape and murder of Keeling, whose death became international news, shining a spotlight on the seedy side of the resort which is popular with Westerners and drawing attention to India's sluggish justice system.
Follow Emirates 24|7 on Google News.