Israel gears up for Iran attack: WikiLeaks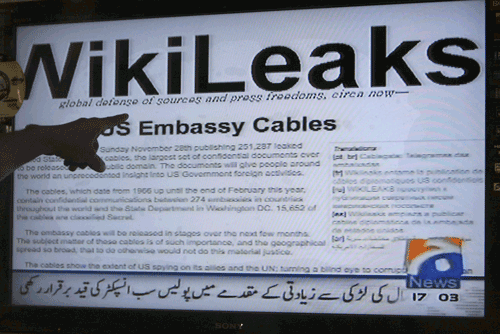 WikiLeaks documents published in a Norwegian newspaper indicate that Israel would have 10-12 minutes' warning if Iran launched rockets against that country.
Norwegian daily Aftenposten cites a cable describing a November 15, 2009, meeting between an American congressional delegation and Israel's military chief in which he reportedly said Israel was gearing up to defend itself against such attacks.
The paper on Sunday cited Lt. Gen. Gabi Ashkenazi as telling the delegation that Iran has 300 Shihab rockets which could reach Israel and that 1 million Israelis would be at risk from attacks from potential enemies in the region.
Last month, Aftenposten said it had obtained the entire trove of 250,000 uncensored US diplomatic documents that WikiLeaks has been distributing.
Follow Emirates 24|7 on Google News.