Killer to be executed after 30 years in jail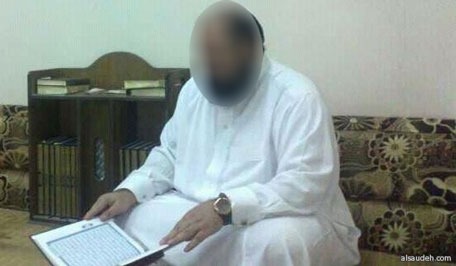 A Saudi man convicted of killing another Saudi could be executed in the next few days after spending nearly 30 years in prison, newspapers reported on Monday.
Abdullah bin Fandi Al Shammari was around 23-years old when he used a large stick to hit his victim on the head during a fight in the northwestern town of Hail more than 30 years ago, leading to his death.
A court decided it was a homicide and ordered him to pay diya (blood money), after which he was released.
Five years later, he was jailed again after an appeals court sentenced him to death on murder charges.
Three years after he was released, Shammari got married and staged a big wedding, but the victim's relatives did not want him to walk free and demanded a retrial.
Shammari, now in his late 50s, has been saved from the gallows over the past 30 years as the court wanted to give way to efforts by relatives and friends to persuade the victim's relatives to accept diya again and pardon him.
"They rebuffed all those efforts for 30 years. Shammari is expected to be executed in the next few days after the failure of mediation efforts," Alsaudeh daily said.
"While in jail, Shammari memorised the Quran and achieved many other things. The prison management named him the 'ideal inmate' for his role in persuading other prisoners to memorise the Quran and to give up smoking. His good conduct contributed to the improvement of the behavior of hundreds of inmates."
Follow Emirates 24|7 on Google News.