Kuwaitis vote for new parliament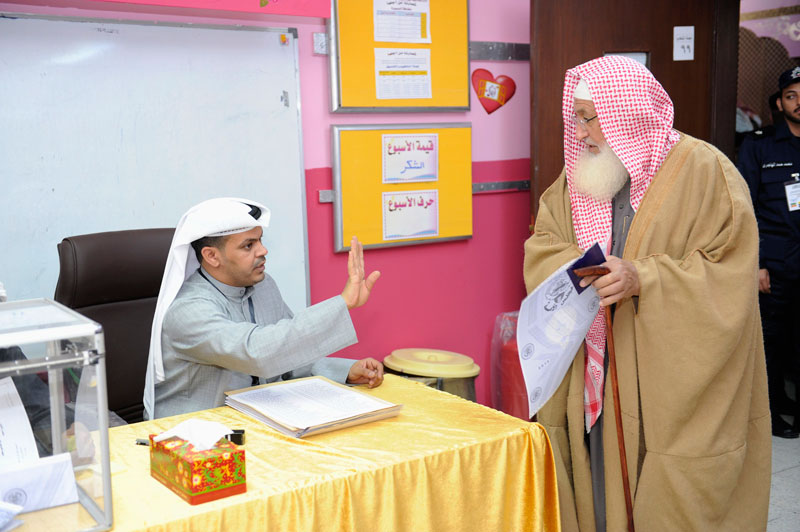 Kuwaitis were casting ballots on Thursday in a snap vote to elect the fourth parliament in less than six years.
Female voters, dressed in clothes ranging from black traditional abayas to casual Western-style jeans, lined up in short queues in voting stations set up for women, as lines of men formed at separate polling booths.
Women voters make up 54 per cent of the electorate and 23 women are among 286 candidates running for the 50-seat legislative body.
Pollsters and analysts expect the 400,000 electorate to deliver a resounding victory for the Islamist-led opposition.

The snap poll is taking place after Emir Sheikh Sabah Al Ahmad Al Sabah dissolved parliament following protests led by youths.
The protests led to the resignation of the previous government and former prime minister Sheikh Nasser Mohammad Al Ahmad Al Sabah who was replaced by another senior royal.
Some voters expressed concern that the election would not help return stability.
"Psychologically we are not comfortable because of the bad situation in the country. We are very frustrated and worried about what is happening in Kuwait," said one woman, Umm Saud, after casting her vote at Jabriya, 15 km south of Kuwait City.
"I am not optimistic this election will resolve our problems, but I pray that I am wrong," she told AFP.
Fatima Akbar, a former school teacher clad in an abaya and a headscarf, echoed a similar sentiment, saying she is "hopeful with caution" that the election will help stabilise the country.
"We are worried about the conflicts in Kuwait, especially sectarian tension," said the voter.
On Monday, tribesmen burned the election tent of a pro-government candidate for remarks deemed derogatory to a Bedouin tribe. They also stormed offices of a local TV station for hosting another pro-government candidate.
Some six Islamist, liberal and nationalist opposition groups are fielding around 20 candidates, while around 30 other opposition members are running as independents, according to an AFP survey.
Thirty-eight members of the outgoing parliament and 20 from previous parliaments are seeking a fresh four-year term.
Four women who made history by winning parliamentary seats for the first time in 2009 are standing for re-election.
About 30 international and 300 local observers have been allowed by the government to monitor the election for the first time.
Polling opened at 8:00 am (0500 GMT) and were to close 12 hours later, with the first results expected early on Friday as ballot papers are counted manually.

Follow Emirates 24|7 on Google News.