Man carries crippled dad for Saudi pilgrimage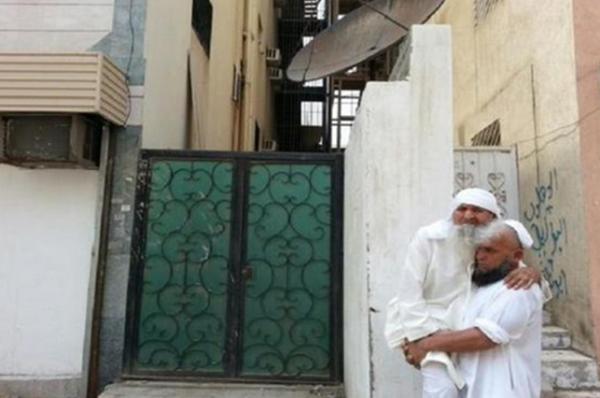 A Pakistani man in his 50s was caught on camera carrying his crippled father for Friday's prayers in Saudi Arabia, saying he would do so through the upcoming Haj (pilgrimage), according to a local newspaper.

The man, quoted by the Saudi daily 'Al Jazira', said he would perform pilgrimage in the Western towns of Makkah and Medinah this month for the first time.

"He said he would also carry his father to perform Haj. He said his father is crippled and cannot walk and that he would carry him on his back through the Haj season," the Arabic language daily said.

"He said he had vowed to take his father to Haj and that he is ready to tolerate all difficulties and carry him all the time to honour his pledge."

The paper quoted viewers of the picture on social media as praising the son for this behavior and crediting the father for this "good upbringing".
Follow Emirates 24|7 on Google News.