Man lives illegally in Oman for 30 years, dies hours before proving his nationality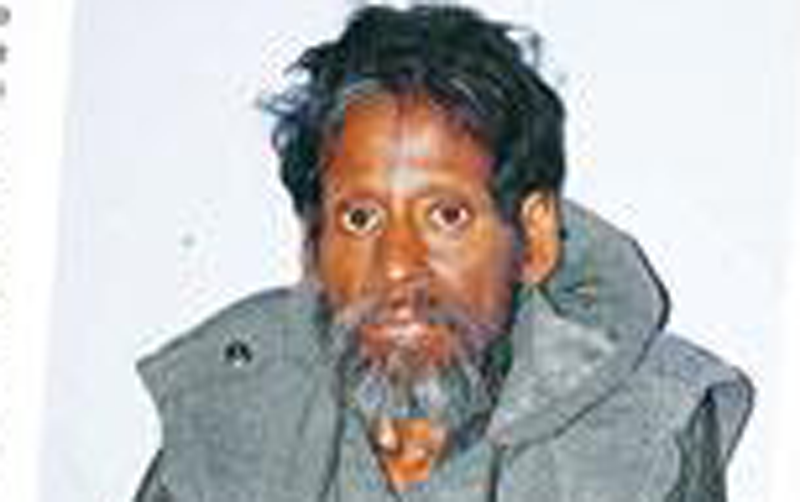 While many illegal residents from different countries are leaving the UAE by availing of the current amnesty scheme, an Indian expatriate, who had been living illegally in neighbouring Oman for 30 years, died on Saturday morning, just a few hours before he got signed documents proving his nationality from his native place in the southern Indian state of Kerala.
Earlier, he had tried in vain to prove his nationality to Indian embassy officials in Muscat and government officials in Kerala. At long last, a nativity certificate was issued to him but, unfortunately, it came just hours before his death.
Madhusudhanan (56), from Kanjirappally near Kottayam, had been living on the roof of a building in Muscat after his bag containing his passport and other documents were stolen. Indian social workers had recently spotted the sick man suffering in severe winter cold on top of a building in Muscat's Darsait area. They rushed him to Khoula Hospital where he died on Saturday morning.
Madhusudhanan had tried to prove his Indian nationality with copies of his ration card and his National Cadet Corps (NCC) certificate but they were not accepted by the Indian Embassy in Oman. So he could not get the out pass needed for him to go home Also, government officials in his native Kanjirappally were reluctant to issue him a nativity certificate.
Social workers got in touch with his relatives back home and they were working to return him to his family. They also arranged a nativity certificate from government officials in Kerala.
Shinoj Shamsudeen, an Indian social worker in Muscat who handled Madhusudhanan's repatriation, said: "Without a nativity certificate or other documents to prove his Indian citizenship, the embassy in Muscat could not issue him an out pass. For 30 years, he could not prove that he was the son of Thankamma and Damodaran from Thanniveli House, Chirakkadavu, Kanjirappally, in Kottayam district of Kerala."
Madhusudhanan was quoted by the daily newspaper 'Gulf Madhyamam' earlier as saying that he tried to get himself arrested several times and be deported by Oman authorities, but he was 'unfortunate' not to be caught during raids to find illegal workers.
His last sponsor had left Oman for Africa. Madhusudhanan was making a living doing odd jobs in Muscat, according to Gulf Madhyamam. Over the years he had worked in many places in Oman –Muscat, Maseera, Sinaw, Ibra, Sohar and Ibri. His brother Biju, who lives in Kerala, tried his best to arrange a nativity certificate for Madhusudhanan but was not successful.
"Madhusudhanan came to Oman in 1977 as a construction worker. He went home in January 1983 when he met his family for the last time. On returning to Muscat, a hand bag containing his passport and other documents were stolen from his accommodation in Ruwi. Thieves took the bag thinking there is some money in it. The poor man was stuck in Oman for three decades because he was not in a position to prove his nationality," Shinoj said.
The sick man had been provided with food and blankets by residents of the building in Muscat's Darsait area where he was spotted. Members of the Indian Islamic Association admitted him to a hospital and were waiting for his nativity certificate which had finally been issued by the revenue officer of his native place of Kanjirappally.
His family in Chirakkadavu, Kanjirappally, who was not aware of his whereabouts earlier, was now eager to welcome him back. His brother Biju and Indian social workers were finally able to get a nativity certificate but which will now be used to legally repatriate his dead body.
His death at this time has saddened his relatives and social workers alike, who were keen to send him home for further medical treatment. "We are now trying to repatriate his dead body. Despite all our efforts, his family could not see Madhusudhanan alive," said Shinoj.
ALSO READ:

Obscene teen rave upsets Springs residents in Dubai



UAE phone subscribers beware: This subscription takes Dh30 to get rid of



Dubai school inspections: Parents gear up for fee hike despite unchanged KHDA report card
Follow Emirates 24|7 on Google News.