Man punches son for 'drinking' and driving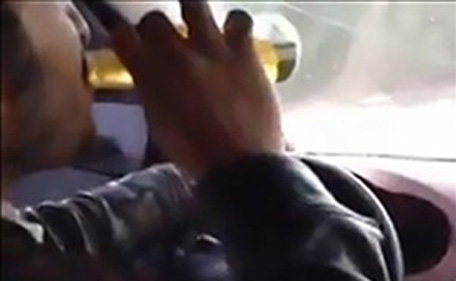 An old man punished his son after he thought he was drinking alcohol despite the son's insistence he was having just juice.

A YouTube film published by the Kuwaiti daily Al Anba showed the bearded man was arguing with his son in the car, accusing him of having alcohol while driving.


The paper said the father was not convinced by the boy's claims that he was only drinking juice. The film showed the father then picked the bottle and smelt it before punching his son in the face apparently disbelieving his son.

"Despite the son's repeated pleas that what he was drinking is only juice, the father lost his temper and punched him," the paper said without identify the couple.
Follow Emirates 24|7 on Google News.