Man saved after heart pierced by nail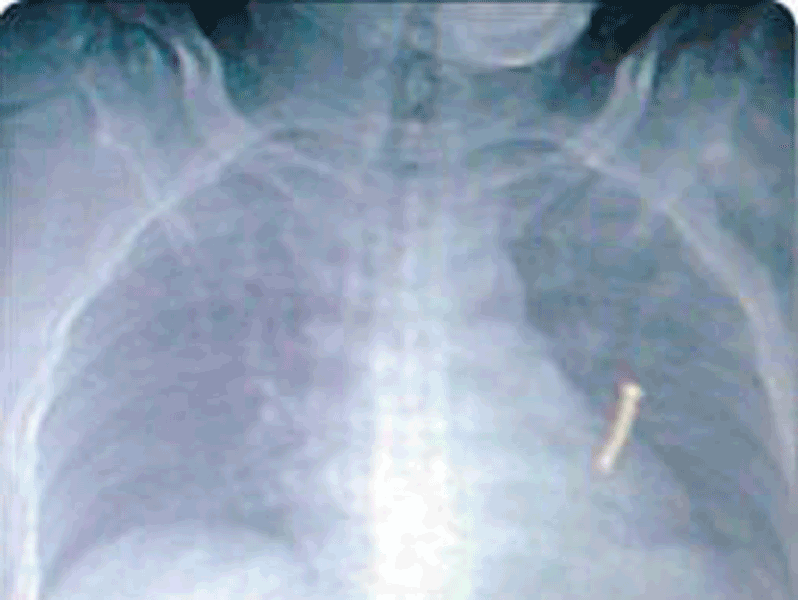 Saudi doctors saved the life of an Indian carpenter in the Gulf kingdom after a five-cm nail pierced through his chest and lungs before settling in his heart, a newspaper reported on Saturday.
X-Ray pictures showed the nail was stuck in the left ventricle of the heart of the 40-year-old man after he accidently shot himself by the electric nail machine at his shop in the central province of Qaseem, 'Almadina' said.
"We performed a surgery on the man and removed the nail from his heart…we then stitched the ventricle and the lung," said Dr Tareq Al Tantawi, a cardiology consultant at the Prince Sultan hospital in the province.
He said the unnamed man was still in the intensive care unit in a "stable" condition, adding that he would be discharged from hospital after eight days.
Follow Emirates 24|7 on Google News.