Man tries to set horse on fire in Saudi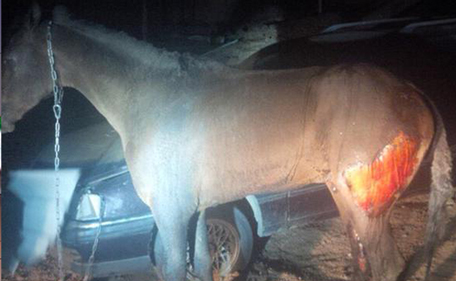 A man poured petrol on a thoroughbred horse and set it on fire before it was saved by passers-by in Saudi Arabia, a newspaper reported on Tuesday.

The horse suffered from burns in various parts of its body while witnesses said the man managed to flee after setting the animal ablaze.

The incident took place in the northwestern town of Haql and the horse was taken to a specialized hospital by the Equestrian Association in the nearby town of Tabuk, according to the Saudi Arabic language daily 'Ajel'.

"We call on authorities to investigate the incident and arrest the man responsible for this ugly crime," the paper quoted the association as saying.

It was the latest in a series of incidents involving Saudis torturing or killing animals in the Gulf Kingdom, which is in the process of enacting laws criminalising such acts.
Follow Emirates 24|7 on Google News.