Mideast on edge over Jazeera's WikiLeaks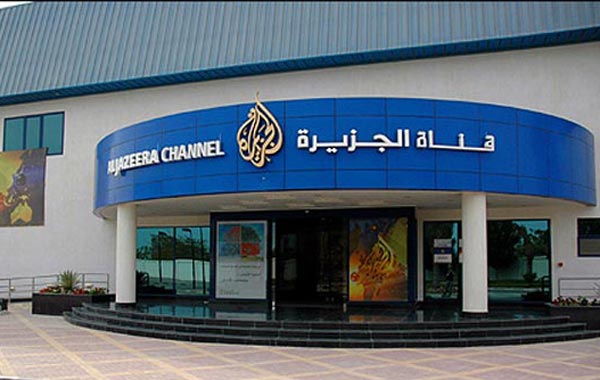 Doha-based television news channel Al Jazeera has said the documents released on Sunday are the first batch of 1,600 it will disclose on the Middle East peace process.
"Viewers will be shocked by the forthcoming revelations," Al Arian, a producer working closely on the Palestine Papers was quoted by Gulf News.
The revelations that the PNA was planning on giving Israel the biggest "Yerushalayim" in history proves there is a serious lack of transparency when it comes to the Palestinian National Authority's (PNA's) dealings, Al Arian told the daily.
"You really see the dynamics between the occupier and the occupied — the complete humiliation," she said.
Documents already leaked by Al Jazeera reveal that during US-brokered peace talks in 2008-09, Palestinian negotiators agreed to accept Israel's annexation of all but one of the illegal colonies in occupied East Jerusalem.
Leaked papers show the PNA has not only offered Israel major concessions on occupied East Jerusalem but also on the issue of refugees in the 2008 peace talks.
Meanwhile, a Palestinian official accused Qatar of launching a campaign against President Mahmoud Abbas's administration, saying documents released by Al Jazeera television aimed to mislead.
"This campaign has been prepared for months in secret without giving the chance and basic right to the Palestinian Liberation Organisation (PLO) to give its own perspectives and points of view to answer back," Yasser Abed Rabbo, Secretary-General of the PLO and a top aide to Palestinian President Mahmoud Abbas told a press conference.
While a former PLO representative, Karma Nabulsi wrote in the UK-based daily Guardian that the leak "destroyed the final traces of credibility of the peace process".
Over the next few days, Al Jazeera is expected to reveal many more details of the negotiations between the PNA and Israel. The forthcoming revelations is likely to shed light on the scale of confidential concessions offered by Palestinian negotiators, how Israeli leaders privately asked for some Arab citizens to be transferred to a new Palestinian state and the level of covert cooperation between Israeli security forces and the PNA.
US scrambles to contain fallout

The United States scrambled on Monday to contain diplomatic fallout from leaked documents showing Palestinian negotiators offered big concessions to Israel, a disclosure that complicates efforts to revive stalled peace efforts.
US Secretary of State Hillary Clinton promised that the United States would be undeterred in seeking to breathe life into the peace process, even as other US officials acknowledged that Al Jazeera television's release of the cache of memos could make a difficult situation worse.
"I don't think it comes as any surprise what the issues are between the Palestinians and the Israelis. They have been well known for 20 years or more. They are difficult issues. They do not lend themselves easily to compromise," Clinton told reporters in Mexico, where she was on an official visit.
Al Jazeera's publication of the documents drew condemnation from Palestinian leaders but stirred anger among many Arabs who feared Palestinian negotiators were willing to give too much ground over sensitive issues like the future of Jerusalem.
The papers revealed concessions that Palestinian negotiators were willing to make in 2008, before US President Barack Obama took office and launched his own peace efforts, which have since become bogged down in recriminations between the sides.
"We don't deny that this release will at least for a time make the situation more difficult than it already was," State Department spokesman P.J. Crowley told reporters.
But he insisted: "We are going to continue to engage with the parties and see if we can narrow the differences that exist."
Over the past 24 hours, senior US officials have been in contact with Israeli and Palestinian leaders, including President Mahmoud Abbas, to assess their reaction and try to push forward, Crowley said.
Despite that, some Middle East experts said the leaked documents could undermine any attempt by the Obama administration to restart peace talks, which have been in limbo since the collapse of direct negotiations late last year.
The controversy creates new domestic problems for Abbas, a moderate already weakened by the fact that he governs only in the West Bank while Hamas Islamists control the Gaza Strip.
Abbas is a US favorite who has long favored a two-state solution to the decades-old conflict. But Abbas has had to fend off accusations from militants that he is too conciliatory toward Israel and vulnerable to pressure from Washington.
"The immediate impact of the leaks will be to harm Abbas's negotiating position because the leaks expose him to internal Palestinian political attacks which further erodes his legitimacy," said Haim Malka, a Middle East analyst at the Center for Strategic and International Studies in Washington.
The Obama administration in early December abandoned its effort to persuade Israel to freeze construction of Jewish settlements on occupied land, a step the Palestinians said was essential if they were to resume direct peace talks, which stalled just weeks after their September launch.
The breakdown was a setback for Obama, who had declared Middle East peacemaking a key foreign policy goal.
Obama's critics have said he was too naive in his strategy for seeking a comprehensive peace deal after so many of his predecessors had failed.
Separate meetings in Washington between Israeli and Palestinians negotiators in recent weeks have shown no sign of serious progress.
US officials are now looking to a meeting of the quartet of Middle East mediators next week in Munich, to discuss how to resuscitate negotiations between Israel and the Palestinians.
Analysts see little cause for optimism, given that the leaked documents showed that even the promise of major Palestinian concessions on the key issue of Jerusalem appeared insufficient to win Israeli agreement.
With Israeli Prime Minister Benjamin Netanyahu, known as a hardliner, now heading a coalition that includes pro-settler parties, analysts see far less chance of Israel making the painful compromises widely seen as vital to a peace agreement.
Clinton repeated US opposition to continued Jewish settlement construction on Palestinian land, and said hard work was the only alternative if peace is to be achieved.
"I don't think anyone believes that by, you know, walking away or throwing one's hands in the air, you can create a better situation. That is not going to happen," she said.
Follow Emirates 24|7 on Google News.