Mohamed bin Zayed, Syrian President discuss relations, latest regional developments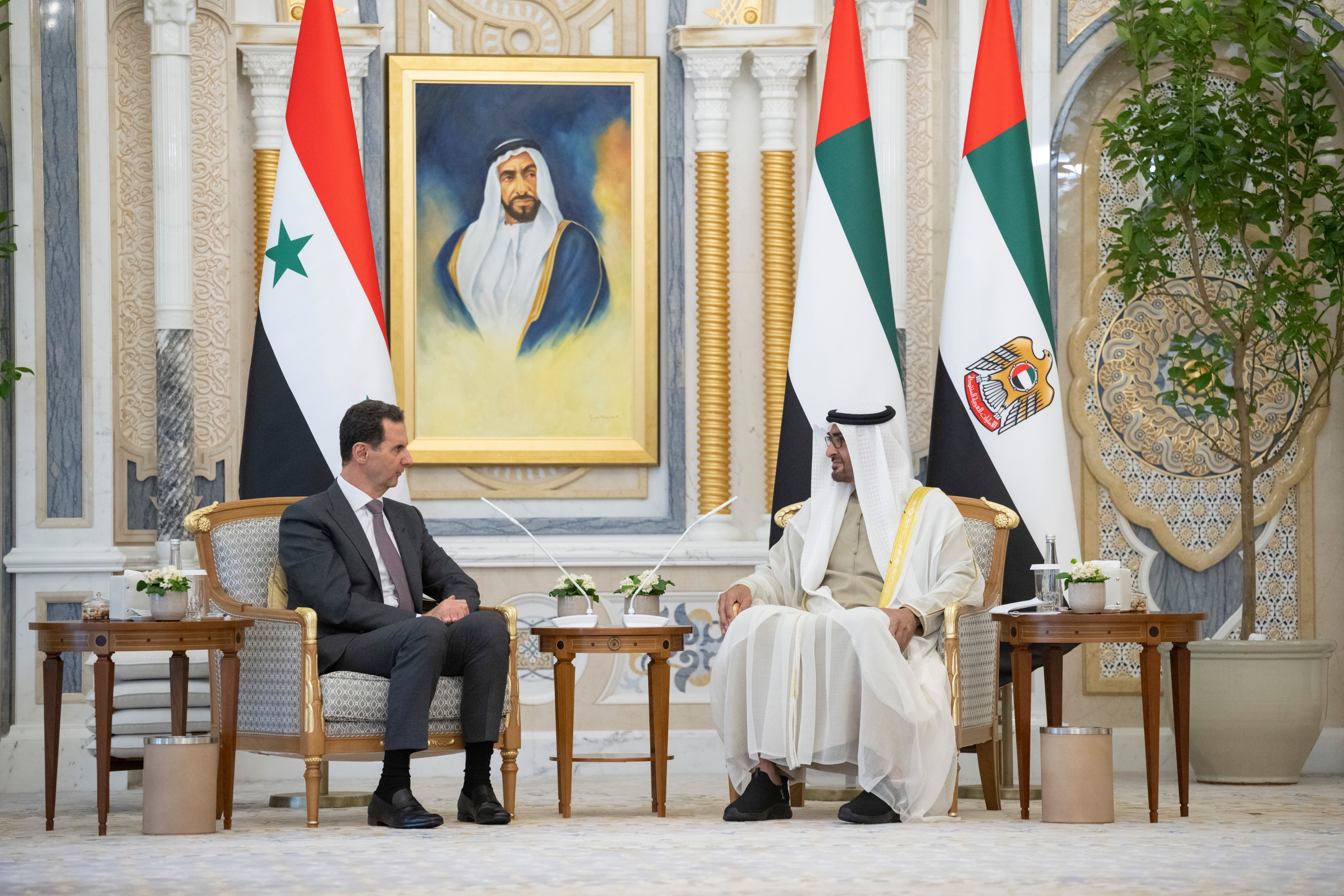 President His Highness Sheikh Mohamed bin Zayed Al Nahyan and Bashar Al-Assad, President of the Syrian Arab Republic, today discussed the fraternal relations between the two countries and ways to strengthen cooperation and constructive joint work which would contribute to achieving their mutual interests.
During the meeting at Qasr Al Watan, President His Highness Sheikh Mohamed welcomed the Syrian President and his delegation at his second country.
He pointed out that the visit coincides with the same month as the visit that the Syrian President paid to the country in March last year.
President His Highness Sheikh Mohamed offered his condolences to the Syrian President and the people of Syria for the earthquake victims.
He emphasised his confidence in Syria's ability and the determination of its people to overcome this ordeal and move Syria to a new era.
Follow Emirates 24|7 on Google News.