More Bahrain troops for Yemen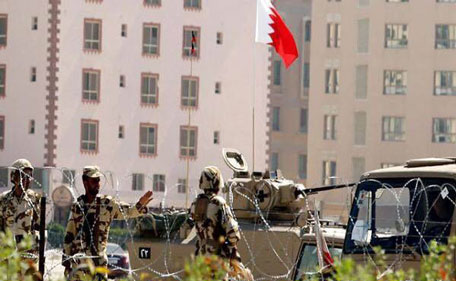 Bahrain sent more troops to Yemen to take part along with UAE forces in maintaining security in liberated Aden following the return of Yemeni President Abd Rabbuh Mansur Hadi, a Yemeni news website reported on Tuesday.

The new 300-strong force will join UAE troops that arrived in Aden in mid-November as part of troop replacement conducted by the UAE armed forces.

Yemen Press said the Bahraini force, the second to be sent by Manama to Aden in two weeks, is backed by tanks and armoured vehicles.

"The force will join UAE troops already deployed in Aden to maintain security and stability in the city," the report said.

It quoted local residents as saying they saw the Bahraini soldiers deploying near Aden Airport and areas around foreign diplomatic missions.

The reinforcements by the UAE, Bahrain and other coalition members as well as Yemen's national army and resistance coincided with Hadi's return to Aden and an offensive launched by the national allies to liberate the Southwestern town of Taiz.
Follow Emirates 24|7 on Google News.