Mubarak to step down in September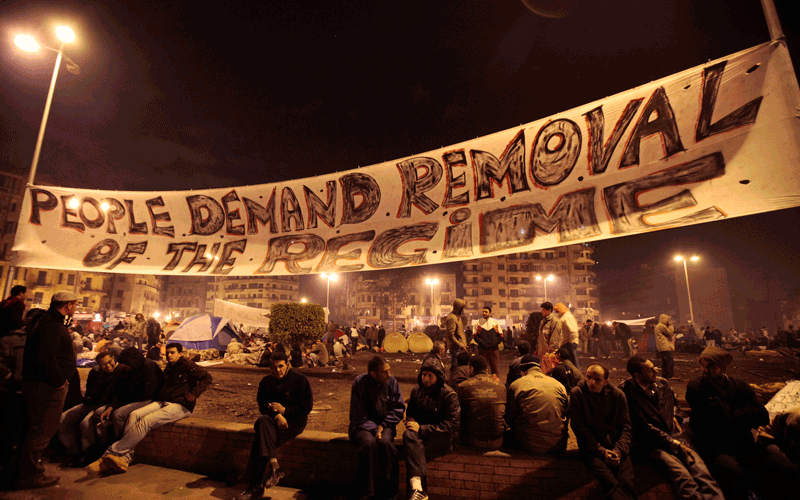 Egyptian President Hosni Mubarak said on Tuesday he would surrender power in September, angering protestors who want an immediate end to his 30-year-rule.
Mubarak says he will not run again
The United States called for the transition of power to begin straight away, stopping short of endorsing Mubarak's plan to stay in office for another six months.
"What is clear and what I indicated tonight to President Mubarak is my belief that an orderly transition must be meaningful, it must be peaceful and it must begin now," President Barack Obama said after speaking to him by phone.
In the streets of Cairo, protestors whose numbers swelled above one million across Egypt on Tuesday, many renewed their calls for the 82-year-old leader to quit. "We will not leave! He will leave!" some chanted.
A leading reformist figure, retired diplomat Mohammed ElBaradei, was quoted by CNN calling Mubarak's move a "trick".
Mubarak appealed over the heads of the urban demonstrators to the wider nation of 80 million. The "noble youths" who had begun protests, he said, had been exploited by men of violence.
Much may depend on the army, once Mubarak's power base, which appears to be trying to ensure a transition of power that would maintain the influence of the armed forces.
Under evident pressure from Obama and the army as much as from the crowds on the streets, Mubarak delivered a composed 10-minute televised statement. To those demanding he flee the country in the manner of his ousted Tunisian counterpart last month, Mubarak said: "This is my country... and I will die on its soil."
But he would not give up power just yet: "I say in all honesty and regardless of the current situation that I did not intend to nominate myself for a new residential term," he said.
"I will work in the remaining months of my term to take the steps to ensure a peaceful transfer of power."
Many of those on the streets in defiance of a curfew doubted his commitment to making the kind of sweeping democratic constitutional changes which he has resisted since inheriting the mantle of the ruling military establishment in 1981.
At Cairo's Tahrir, or Liberation, Square, focus of protests for a week, young professionals in their 20s were unimpressed.
Speech infames anger
"The speech is useless and only inflames our anger," said Shadi Morkos. "We will continue to protest."
In Alexandria, the second city, troops in tanks fired shots in the air to keep order after skirmishes between anti-government and pro-Mubarak groups. But there was no sign that the army was trying to halt anti-government protests.
It has said it will protect marchers and called their demands "legitimate". But some analysts said tensions could rise even within the army if Mubarak were to hang on too long, and if senior officers were seen to be protecting a leader who had lost legitimacy.
"The longer this goes on, the more people will associate the military top brass with Mubarak. That is very dangerous," said Faysal Itani, deputy head of Middle East and North Africa Forecasting at Exclusive Analysis.
"It will put enormous strain on the security services."
A British-based cleric from the Muslim Brotherhood, the hitherto banned Islamist party which is the most organised Egyptian opposition group, also said there could be conflict.
"It will add fuel to the fire. His speech will bring the danger of conflict in the country. We were expecting him to be stubborn, but not to that extent," Kamel El-Helbawy said.
Tuesday's demonstration was an emphatic rejection of Mubarak's appointment of a new vice-president, Omar Suleiman, and an offer to open a dialogue with the opposition.
Many protestors spoke of a new push on Friday, the Egyptian weekend, to rally at Cairo's presidential palace to dislodge Mubarak: "This won't fly any more," said 35-year-old doctor Ahmed Khalifa.

Follow Emirates 24|7 on Google News.