Negotiated Syria settlement 'inconceivable': Saudi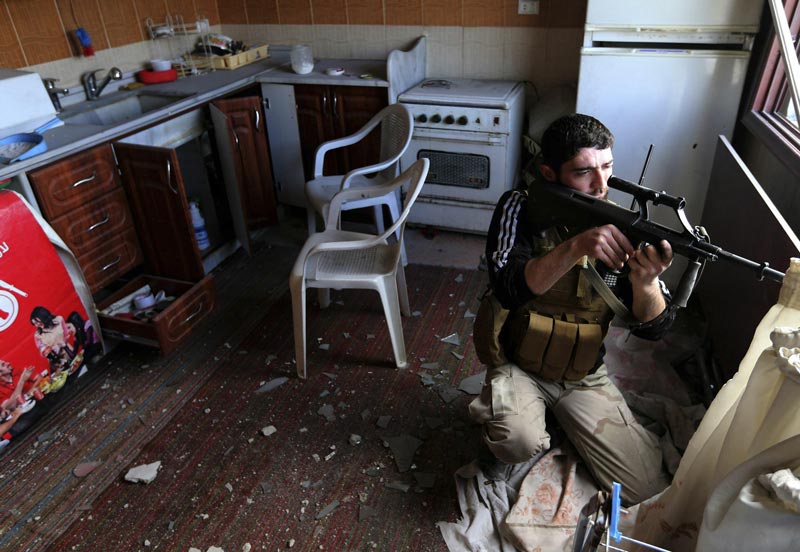 Saudi Arabia's foreign minister said on Tuesday the scale of violence used by Syria's government when fighting rebels meant a negotiated settlement of the country's crisis was unthinkable.

"Damascus... which has been a city for the longest period of time, is carpet bombed. How can you conceive of the possibility of a negotiated settlement with somebody who does that to his own country, to his own history, to his own people? It is inconceivable to us," Prince Saud Al Faisal told a news conference.

He was speaking after an Arab summit focusing on economic development, which was not attended by Syria.

Saudi Arabia has led Arab efforts to isolate the government of President Bashar Al Assad, which is allied to Iran.

More than 60,000 Syrians have been killed and another 650,000 have become refugees abroad during the rebellion, which began in March 2011, the United Nations has said.

Last year Prince Saud said the rebels should be armed. However, Syria's opposition has failed to form a unified transitional government to run areas it holds, underscoring international concerns the conflict may allow radical Islamist groups to gain ground.

Prince Saud said the United Nations Security Council needed to take urgent action to end the crisis.

"We have a call to make to the Security Council, to finally show the responsibility that they must show...or otherwise I think it is the duty of the General Assembly to censure the Security Council for failing in its duty," he added.

Permanent Security Council members Russia and China have so far resisted calls to isolate Assad further.

Western officials said that while wealthy Gulf Arab individuals have sent money and material support to the Syrian rebels, no weapons have been supplied by Gulf Arab governments.

The Saudi foreign ministry told Reuters in July 2012 the kingdom was extending to the Syrian people "financial and humanitarian assistance, as well as calling upon the international community to enable them to protect themselves at the very least, if the international community is not able to do so."


Follow Emirates 24|7 on Google News.