New Indonesia rules for maids to Saudi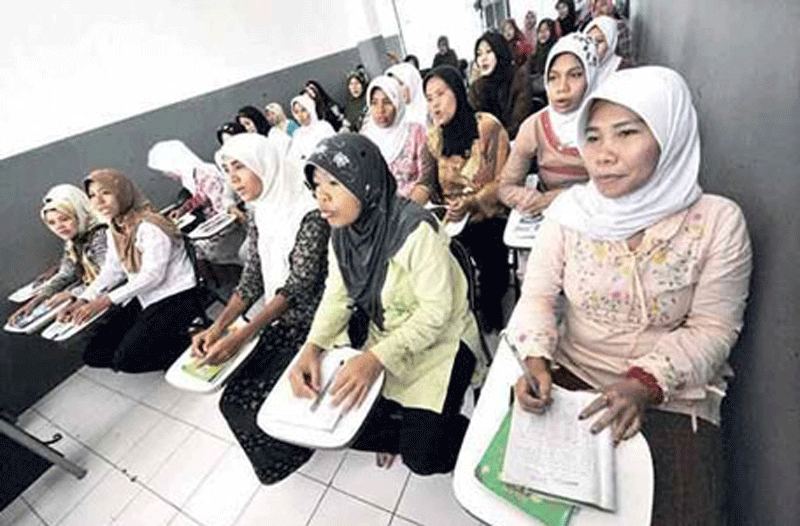 Indonesia is set to issue new rules for allowing its housemaids to work in Saudi Arabia following a long-standing labour rift between the two countries.

Indonesian authorities have drafted a new law on sending maids to Saudi Arabia and other countries and it has been presented to parliament for endorsement.

The Saudi daily Okaz, quoting Mohammed Iqbal, director of the Indonesian workers' protection department, as saying his country has suspended all agreements with other countries on the recruitment of Indonesian domestic workers abroad.

"This is a temporary measure to allow for the approval of a new system that will protect the rights of our workers and their employers…the new system is expected to be enforced in the next few months," he said.

Saudi Arabia and Indonesia have been haggling over an agreement on the hiring of domestic workers following rifts caused by reports of maltreatment of maids.

Two years ago, the two countries said they have reached an agreement on a new contract setting new work terms for the maids but it was not officially endorsed.

The agreement includes higher salary, a one-day weekly holiday and good treatment of maids by employers. It also stipulated maids are paid a monthly salary of at least SR1,200 and given a weekly holiday besides health insurance and other terms.

More than 1.5 million housemaids from the Philippines, Indonesia, Sri Lanka and other Asian and African nations work in Saudi Arabia.

The Kingdom has been under fire from local and foreign human rights groups over the death of some housemaids, who have been reportedly killed by their employers. Pressure mounted in late 2010 following news that an Indonesian housemaid was severely tortured by her female employer.


Follow Emirates 24|7 on Google News.