New Russia-US talks with Brahimi on Syria due Friday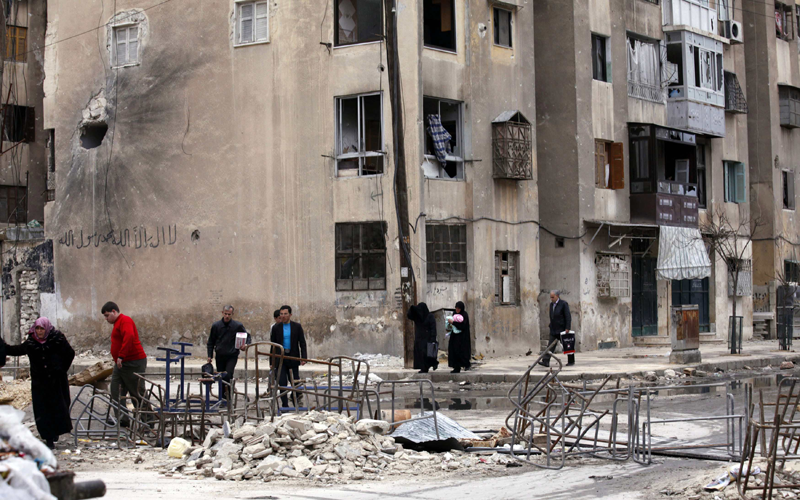 The top Russian and US negotiators on Syria will meet chief international mediator Lakhdar Brahimi in Geneva on Friday for fresh talks, Moscow's pointman on the crisis said on Wednesday.
"The trilateral meeting between (Russian Deputy Foreign Minister) Mikhail Bogdanov, (US Undersecretary of State) William Burns, and (UN-Arab League envoy) Lakhdar Brahimi has been planned for January 11 in Geneva," Bogdanov told Interfax.
Often referred to as "The Three Bs," the diplomats first met in Geneva in mid December, when reports leaked out on a joint Russia-US initiative on ending the 22-month-old conflict.
But Russian Foreign Minister Sergei Lavrov revealed while hosting Brahimi at the end of December that Assad had earlier told the international mediator that he had no intention of stepping down.
Brahimi later said he now had the outlines of a peace initiative that he said all sides could subscribe to to end the bloodshed, which the UN estimates has claimed more than 60,000 lives.
Moscow has been under intense pressure to urge the leadership of its Middle East ally to accept a face-saving agreement that would see the rebels assume gradual command as the fighting reaches Damascus itself.
Analysts have questioned the actual sway the Kremlin has over Assad.
Follow Emirates 24|7 on Google News.