Next steps in doubt when Arab mission in Syria ends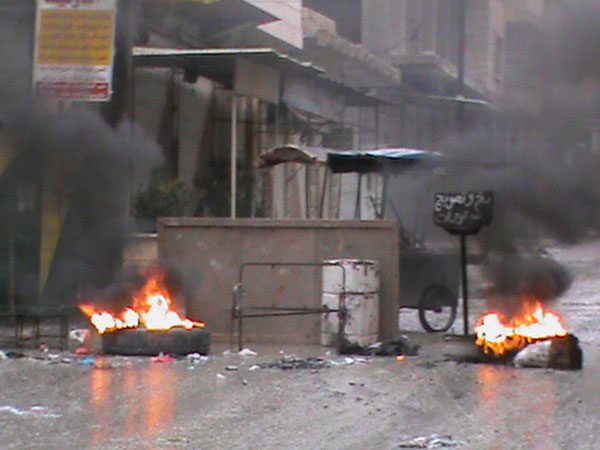 After weeks of observing bloodshed in Syria armed with nothing but pens, Arab League monitors will report on Friday that Damascus has failed to fully implement a peace plan. Now what?
In the short-term, the League will have to decide on the fate of its monitoring mission, whose mandate expires on Thursday. It can either be scrapped, extended or possibly beefed up to include more observers and even an armed element.
In the longer term, Arab states will have to decide what sort of punishment they are prepared to inflict on Syria's President Bashar al-Assad for failing to halt 10 months of violence.
Qatar has proposed sending in Arab troops, in what would be one of the boldest moves ever taken by the 67-year-old Arab League. But Arab League sources say it could be difficult to rally support for such a move, which would face resistance from Arab rulers allied to Damascus or worried about unrest at home.
If the League cannot agree action on its own, Arab states will be under increasing pressure to give their blessing to wider international measures. But the West has so far shown no stomach for the sort of intervention it mustered last year to help topple Libya's Muammar Gaddafi.
The first decision Arab leaders will have to take is whether to extend the monitoring mission's mandate beyond Thursday.
The mission's critics say its month-long investigation has made the situation in Syria worse by doing little to halt violence while buying the government of President Bashar al-Assad more time to continue a crackdown on opponents.
At least three of the monitors have reported humanitarian suffering taking place in Syria, with the observers unable to do anything to stop it.
In that light, some countries will be reluctant to extend the mission in its present form, said a delegate to the Cairo-based League from one Arab state.

But others believe the monitors have done some good, and will oppose withdrawing them, he said.
"The third scenario will be to increase the number of monitors to 3,000 and include some security elements that have more ability to stop violent operations."
TOUGH POSITION
When the Arab League suspended Syria, threatened sanctions, came up with a peace plan and agreed to send in observers to monitor compliance, it seemed the 22-member body - long derided as little more than a talking shop - had overcome internal rivalries to lead Arab affairs.
Just months on, the League is in a tough position, with its monitors having failed to deter violence but with little consensus on what next steps to take.
The Arab League's peace plan called for an immediate halt to violence, for Syrian troops to withdraw from cities, for the release of political prisoners detained during the uprising and for freer access for monitors and media.
The monitoring team set up in December was given about one month to report whether Syria was implementing the plan.
A preliminary report by the monitors earlier in January found the violence, which the United Nations says has killed over 5,000 people, had slightly eased. But days later, Assad made a live address in which he mocked the League and vowed to intensify his crackdown on protesters.
Three bombs have gone off in Syria since Dec. 23, after an advance monitoring team arrived. Some 11 monitors have been hurt after coming under attack from pro-Assad demonstrators, and a French journalist was killed by grenade or mortar fire in a pro-government area of the restive city of Homs.
Syria blamed the blasts on terrorists. Assad's opponents say attacks were the work of Syria's intelligence services trying to undermine the opposition, hamper the monitors and offer Arab detractors and foreign journalists a taste of how nasty things could get if pressure rises on Assad.
Follow Emirates 24|7 on Google News.