'Oldest man on earth' dies at a ripe 154 years of age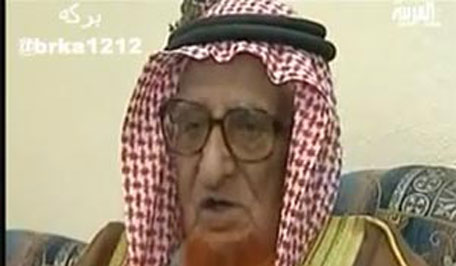 A Saudi man dubbed "the dean of centenarians" died in the Gulf Kingdom this week at the age of 154 years, nearly four years after his name was listed in Guinness as the oldest living man in the world, newspapers reported on Monday.
Mohammed bin Zarei died of old age at a hospital in the tiny village of Sadr Ayad near the southern town of Nammas, leaving behind more than 180 children, grandchildren and great grandchildren. He had 10 wives and had told a local TV station that he was looking for a new wife at the age of 150 after all his wives died.
"Bin Zarei died at hospital this week….he was 154 years old...the man had seen all the kings that ruled Saudi Arabia," one paper said.
Bin Zarei hit headlines when the Saudi satellite TV news channel Alarabiya broadcast a film about him a few years ago, during which he said he was in a good health. The programme presenter, Saud Al Khalaf, called him "the dean of centenarians".
When he was 150 years old, his name was entered in Guinness book of records as the oldest living man on earth, according to the report.
Teen girl dies after hearing brother was shot
A 17-year-old Saudi girl suffering from acute anemia died after hearing that her elder brother was wounded along with a friend after an old Saudi farmer opened fire on them, a newspaper reported on Monday.
The girl collapsed and fainted after she was told her brother and his friend were seriously wounded in the shooting incident in the southern province of Jazan.
"The girl was rushed to hospital but she died later as she was suffering from acute anemia," Sabq said without elaborating on the shooting incident.
Teacher drops dead in class
An Egyptian teacher in his 40s died after collapsing inside the classroom to the shock of his students at a school in Saudi Arabia, press reports said on Monday.
The teacher was giving a lesson to the school boys when he fell unconscious on the floor, prompting the students to rush for the management for help.
A medical team which arrived a few minutes later raced against time to save the teacher's life but he died in class.
"Preliminary examination showed he died of heart failure. Everyone in the class and his colleagues cried after recovering from their shock," Sabq Arabic language newspaper said in a report from the western town of Makkah.
Follow Emirates 24|7 on Google News.