'One in four Arab youth unemployed'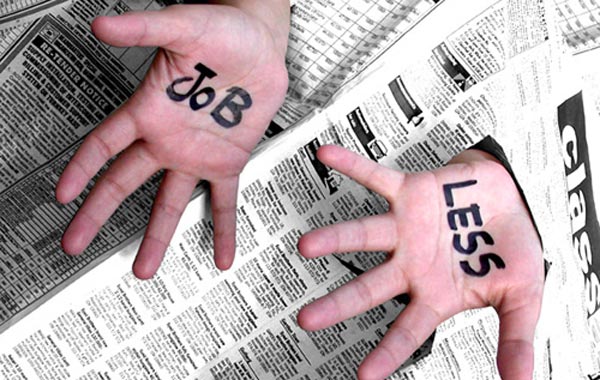 At the rate of close to a quarter (23.7 per cent), unemployment among 15-24 year olds in the Middle East region is the second highest in the world, according to a report by Deloitte Middle East, an audit, tax and financial consulting firm.
Although job-creation rates have been impressive, with, for instance, the UAE creating more than 100,000 jobs on average every year between 1996 and 2000, Rachid Bachir, the Director – Public Policy, Consulting, at Deloitte in the Middle East, says phenomenal employment growth and unemployment amongst nationals is relatively high.
"The unemployment rate among Emiratis in the capital city, for example, reached 14 per cent in 2009," he says in his report 'Wanted: a national labour force'.
His report documents the youth (15-24) unemployment rates across the GCC countries, with youth joblessness rate the most in Saudi Arabia, at 25.9 per cent while the UAE has the least jobless youth, at 6.3 per cent.
With 23.3 per cent of its youth unemployed, Kuwait follows Saudi Arabia in the regional joblessness charts, followed by Bahrain (20.7 per cent), Oman (19.6 per cent) and Qatar (17 per cent). The UAE is the only GCC country to have a single-digit youth joblessness rate.
"Unemployment amongst nationals in general, and youth unemployment in particular, is a pressing and vital public policy issue in the region from both, an economic and a social perspective," argues Rachir.
Despite high GDP growth numbers in the region's economies, the issue of unemployment "is particularly acute amongst the youth," says Bachir, adding that "[a]t 23.7 per cent, unemployment among 15-24 year-olds in the Middle East is the second highest rate in the world after North Africa's 23.8 per cent."
This looks particularly bad considering that the global average is way lower than that. "Compared to the world average of 13 per cent, it certainly does not reflect the economic growth that the Gulf countries are experiencing," Bachir says.
"The GCC economies are creating new industries, including manufacturing, aerospace, renewable energy, health, tourism and many others. The long-term sustainability of these new industries depends, to a great extent, on delivering a highly skilled, stable workforce," he says.
"Transient expatriate labour can be a short-term solution, but sustainable knowledge economies can only be delivered through a motivated, skilled and capable national workforce," he maintains.
Bachir also warns that high joblessness among the region's nationals could lead to social unrest. "It is socially unacceptable to have phenomenal expatriate influx and employment growth rates whilst the nationals remain unemployed," he says. "This could lead to youth alienation and threaten the social fabric of the society," he cautions.
Bachir urges regional governments and private organisations to undertake reforms at various levels to address this growing problem. In particular, he advises steps including undertaking a reform of the education system, engaging private sector employers, and providing dedicated training and employment support to nationals.
"Labour policies should ensure sustainable opportunities for nationals that offer security against economic fluctuations," he suggests. "By coordinating a positive and dynamic relationship between regional labour policies and economic policies, long-term economic stability and growth will have a strong and reliable foundation."
He concludes: "Through effective policies and employment support mechanisms, governments can set the foundations for sustainable and diversified knowledge-based economies while delivering employment opportunities for the next generation."

Follow Emirates 24|7 on Google News.