Over 100 Saudi scholars say no to female driving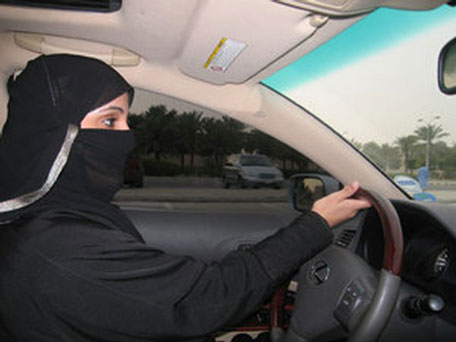 Saudi Arabia appeared to be heading for a showdown over moves to allow women to drive cars after more than 100 prominent Muslim scholars voted against such moves and authorities warned women against joining a fresh driving campaign on Saturday.

In a statement issued on Wednesday, the scholars from Saudi Arabia said they were vehemently opposed to any decision to permit women to drive cars amidst intense female campaigns to have a permanent ban on their driving lifted.

The statement was issued just before the Ministry of Interior announced that it would not allow women to take to the streets and drive in response to a fresh call by female activists to break the official and social barriers for female driving.

Newspapers in the Gulf Kingdom said Sheikh Abdulla bin Al Jabrin, one of the most prominent Muslim scholars in the Gulf, and 117 other scholars signed a statement rejecting any decision to reverse the age-old ban and allow women to drive cars.

The statement, published in Alsaudeh Arabic language daily and other Saudi newspapers, said any such decision would give rise to family disputes, allow women to stay out of their houses for longer periods, push them to take their face veil off, mix with men more often and encourage rape and harassment of them.

"We say that allowing women to drive in Saudi Arabia is not acceptable because this will lead to corruption and serious consequences in the society," the statement said.

"There is no doubt that a decision to allow women to drive is the shortest way for them to take off their face veil so they can see the road more clearly and for security reasons…it will also push women to be absent from their homes for longer periods."

The statement said in case the ban is lifted, women have to produce photographs of their faces to have a driving licence issued for them.

"This means men will see her face when a licence is issued or renewed or when she is stopped at a checkpoint, has an accident or commit an offence…this decision means women will be seen more by men and mix more often with men while it will also give them an excuse to travel on their own without a guardian."

The statement said women driving cars on their own would also be vulnerable to harassment, molestation and rape by men.

"Allowing women to drive will also make husbands more suspicious of their wives and this in turn will lead to rifts and eventually to divorce."

"Finally, we call on those who advocate lifting the ban on female driving to return to their senses and repent…they must stop spreading confusion and causing sedition in our society…we ask them to fear God the Almighty and at the same time express our thanks to all those who have warned of the consequences of such a decision."

Female activists in Saudi Arabia, one of the most conservative Muslim nations, have urged local women to take to the streets on Saturday and join another campaign for mass driving to force the government to bow to their demands. It will be the second major push by women after many of them defied the ban and drove cars through the Kingdom's streets two years ago, prompting police to arrest some of them,.

"Regarding calls on social networks for women to gather and drive cars on October 26, and considering local laws which prevent any moves that will harm social peace and security and open the door for a sedition, the Ministry of Interior affirms to all that the competent authorities will enforce discipline and security with all available means and full force," the Ministry said in a statement on Wednesday.
Follow Emirates 24|7 on Google News.