Pakistan's Imran Khan sworn in as prime minister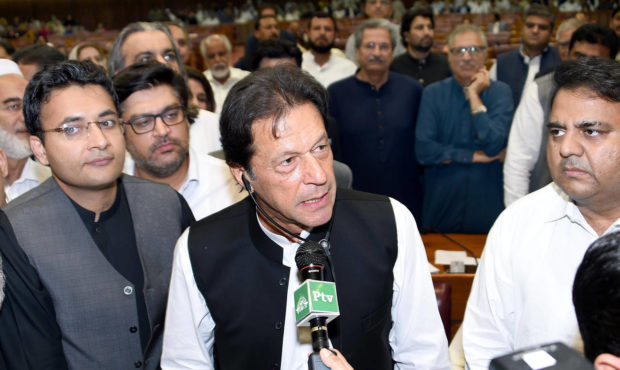 Pakistan's cricket star-turned-politician Imran Khan has been sworn in as prime minister after his party won the most votes in last month's election despite protests by opposition parties, which accuse the security services of intervening on his behalf.
Khan took the oath of office on Saturday, a day after being elected by a majority of lawmakers in the National Assembly. His Tehreek-e-Insaf party won the most seats in the July 25 national elections but fell short of an outright majority. It allied with independents to form a coalition.
Khan had campaigned on promises to combat Pakistan's endemic corruption and break powerful landowners' monopoly on political power.
Opposition parties have held regular protests since last month's election, alleging vote rigging by the powerful security establishment. Security officials have rejected the allegations.
Follow Emirates 24|7 on Google News.