Pakistani court allows ex-premier to run in July elections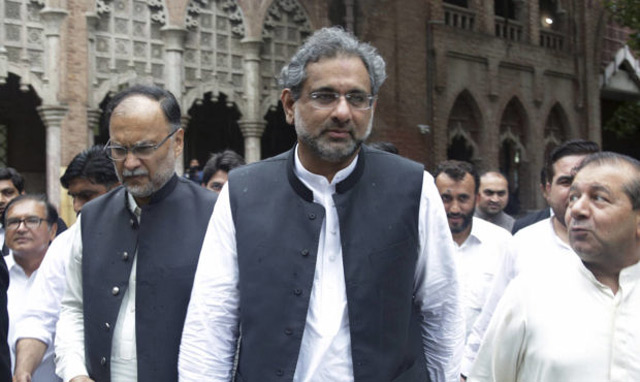 A Pakistani court has ruled that former Prime Minister Shahid Khaqan Abbasi may run for office in next month's parliamentary elections.
Friday's ruling comes a day after an election tribunal ruled against Abbasi saying he was not forthcoming on details on some of the properties he owns.
The decision averted another blow to the Pakistan Muslim League party, which has been in crisis since July last year. That's when party leader Nawaz Sharif — the country's premier at the time — was disqualified by the Supreme Court from holding office for concealing financial assets.
Abbasi is a prominent leader in Sharif's party and succeeded him as prime minister after Sharif's disqualification from office.
Sharif himself is unable to run his party's campaign as he is in London with his ailing wife.
Follow Emirates 24|7 on Google News.