Pregnant women not allowed to work at key Saudi mosque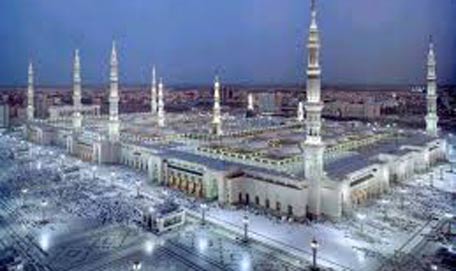 Saudi Islamic authorities have told women seeking jobs at the Gulf Kingdom's second holiest shrine they would not be given a job if they are pregnant.

The decision immediately triggered angry reactions from local human rights groups.

The Arabic language daily 'Al Watan' said the Islamic affairs ministry has issued a decision barring women from any jobs at Al Masjid Al Nabawi (Prophet's mosque) in the Western Saudi town of Madinah if they are pregnant.

"Perhaps the work requirements have prompted the ministry to issue that decision but we are concerned that the decision implies discrimination against women," the paper said, quoting an official at the Saudi human rights commission.

"From the legal point of view, we believe this condition is not suitable and call on authorities to revise their decision."

According to the paper, the management of Al Masjid Al Nabawi has stipulated that women working at the mosque must not get pregnant during the term of the job contract.

It quoted an official as saying the decision was prompted by the fact that jobs at the mosque require "efforts" that cannot be undertaken by pregnant women.
Follow Emirates 24|7 on Google News.