Qatar need to curb spending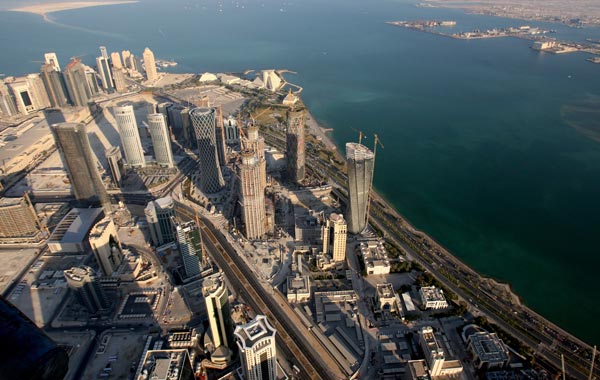 Qatar needs to put brakes on its spiraling public expenditure after 2011 to save part of its hydrocarbon wealth and support its overseas assets that will act as a cushion to any economic problem, according to the IMF.
In a review of the Qatari economy, the Washington-based International Monetary Fund said preserving the policy of saving a share of hydrocarbon wealth is key to maintaining macroeconomic stability in the long term.
"The policy of saving a share of the hydrocarbon wealth through the sovereign wealth fund has served Qatar well. Apart from acting as a tool for sterilization, it created savings for a large countercyclical response to the crisis," it said.
"Fiscal policy will need to continue to maintain a careful balance between spending on infrastructure to sustain non-inflationary growth, and saving and investing part of hydrocarbon surpluses abroad in order to generate sufficient income to finance future budgets. Achieving their objective of fully financing the budget from 2020 onwards with income from its SWF assets would require fiscal consolidation beyond 2011, combined with structural reforms."
The study said a careful reappraisal of future projects of government owned companies, particularly in the real estate sector, rationalizing energy subsidies, and diversifying the revenue base would therefore be appropriate.
The IMF gave no figures on Qatar's overseas assets by according to estimates by a key Western financial institution, the government-owned Qatari Investment Authority (QIA) controlled around $66 billion at the end of 2009.
The Washington-based Institute for International Finance (IIF) expected QIA's assets to surge to nearly $90 billion at the end of 2010 because of the improvement in global markets and the rise in oil and gas prices.
IIF also cited the massive increase in Qatar's production of liquefied natural gas to the targeted 77 million tonnes towards the end of 2010, to turn the tiny Gulf country into the world's dominant LNG supplier.
The IMF said the surge in gas exports would boost Qatar's economy by nearly 16 per cent this year and a staggering 20 per cent in 2011.
"The economic outlook for 2011 remains strong. A further increase in LNG capacity and activity in the non-hydrocarbon sectors will boost growth and further increase fiscal and external surpluses. Real GDP growth is projected at 20 per cent, as a further LNG capacity of 15.6 million tonnes is added," it said.
"Continued growth in the manufacturing sector, a pickup in construction sector, and sustained activity in financial and government services, transportation and communication would drive the non-hydrocarbon sector growth of 9.5 per cent."
But the IMF expected inflation to remain subdued at around three per cent, as rents are projected to remain low. The fiscal and external balances are projected to post surpluses of $13 billion and $39 billion, respectively, it added.
"While the self-imposed moratorium on increasing gas production after 2012 will lead to a sharp tapering of growth in the hydrocarbon sector, government investments will support an average growth in non-hydrocarbon sectors of around nine percent during 2012–2015," the IMF said.
"Headline inflation is projected at four per cent over the medium term, as rents stabilize due to a gradual narrowing of the current excess capacity in real estate. Non-rent inflation, however, could resurge as the recovery in international commodity prices affecting Qatar's import basket and growth in domestic demand continue. The fiscal and external balances are projected to remain in surplus through 2015."
Follow Emirates 24|7 on Google News.