Rebels seize Syria's largest dam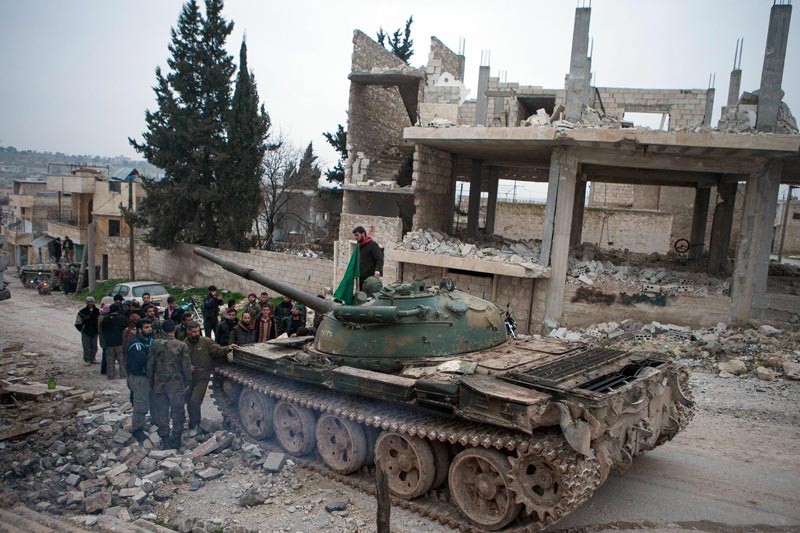 Rebels on Monday seized control of the largest dam in Syria, a vital barrier along the Euphrates River in the northern province of Raqa, the Syrian Observatory for Human Rights said.

"The rebels took control of the dam, which is still in operation. They are guarding both entrances but have forbidden the fighters from staying inside for fear the regime will bomb it," Observatory director Rami Abdel Rahman told AFP.

"This is the biggest economic loss for the regime since the start of the revolution," Abdel Rahman said of the hydraulic dam, which generates 880 megawatts of power.

He noted that while the rebels had entered the control rooms, they quickly left for fear that regime forces would retaliate by bombing the dam, possibly flooding surrounding villages.

According to the ministry of water resources website, the Euphrates dam is 4.5km long, 19 metres high and 512 metres wide.

It holds back Lake Assad -- named for Hafez Al Assad, the father and predecessor of the current president Bashar Al Assad -- a 14.1 billion cubic metre (500 billion cubic feet) body of water.

Rebels from the Al Nusra Front and the Awayis Al Qurani and Ahrar Al Tabqa battalions also took over three districts in the adjacent town of Tabaqa inhabited by the employees and their families, the Observatory said.

The watchdog noted that the fighters met little resistance in the town, while loyalist security chiefs had fled on board military helicopters from the local airbase.


Follow Emirates 24|7 on Google News.