Remains of Saudi child plucked out of 100m well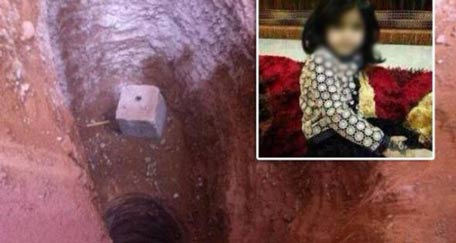 Armed with massive cranes and drilling machines, rescuers from the Saudi civil defence and state oil operator Saudi Aramco finally managed to pull out the remains of the body of a six-year-old Saudi girl who plunged into a 100-metre water well six weeks ago.

Newspapers quoted officials as saying the remaining parts of the body of Lama Al Rouqi were plucked out in a massive operation launched over the past few days, involving the drilling of more tunnels into the well to reach the body.

Civil defence officials said last month they managed pull parts of the girl's body and that they would pursue the operation to reach what is left of the girl.

"The remaining parts of the body of Lama Al Rouqi were plucked out of the well yesterday…they were taken to the forensic section to verify that all her body has been pulled out and nothing left inside the well," Sabq daily said.

Lama was with her family on a picnic in late December when she plunged into the uncovered well in a deserted area near the northwestern Saudi town of Tabuk.

During the first days of a rescue operation, civil defence teams failed to reach the body because of difficult topographical conditions inside the well, which was drilled by a Saudi farmer years ago to supply water to local nomads.
Follow Emirates 24|7 on Google News.