Rules and regulations for travelling to Saudi Arabia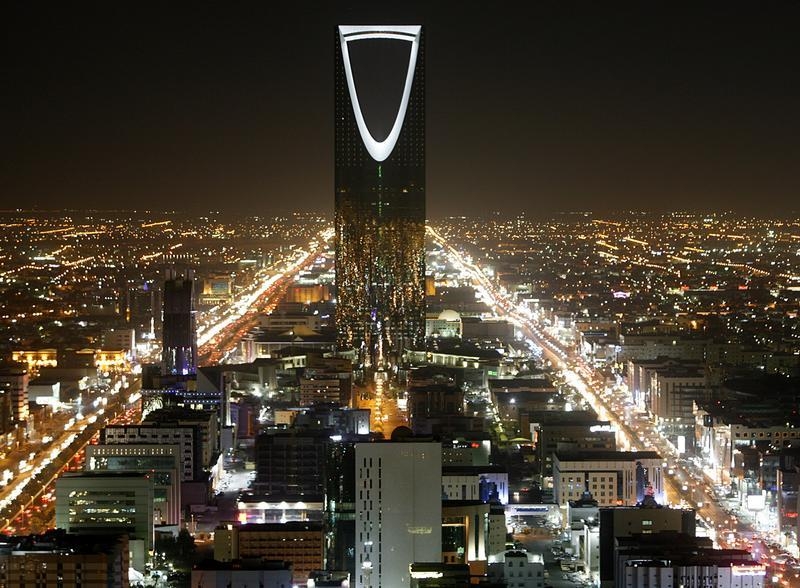 Proven, the leading business support service provider for Saudi Arabia, advises on the Kingdom's strong importance on compliance for companies and individuals looking to conduct business in the country.
Proven has extensive experience in providing support for international corporate businesses currently operating in or looking to set up in Saudi Arabia.
One of Proven's services is to assist their clients in obtaining the correct visit visa when traveling and doing business in Saudi.
Proven identifies and secures the correct visa for the reason of travel, ensuring companies mitigate risk of not being complainant and don't become vulnerable to fines or delays that can affect business operations.
Since Vision 2030 was announced, Saudi Arabia has become more attractive than ever for outside investment. Saudi Arabia will increase the private sector's contribution from 40% to 65% of GDP.
A raise on the share of non-oil exports in non-oil GDP from 16% to 50%.
An increase in foreign direct investment from 3.8% to the international level of 5.7% of GDP as well as an increase on household spending on cultural and entertainment activities inside the Kingdom from the current level of 2.9% to 6%.
For companies looking to branch out into the growing Saudi market, it is crucial to seek clarity on the difference between the commercial and work visit visas.
Businesses with employees travelling in and out of the Kingdom should ensure the correct visa is provided for the type of business activity intended during their stay. There are three main types of visas that business visitors of Saudi Arabia can obtain:
COMMERCIAL VISIT VISAS are issued to those travelling to Saudi Arabia for business reasons such as a business meeting, a non-technical consultation, negotiation, conference, exhibition, trade show or sales presentation.
To obtain this type of visa, the applicant must acquire a Letter of Invitation from a Saudi sponsor or host company. Once received the applicant will apply for the visa at the Saudi Arabian Ministry of Foreign Affairs along with other required documents in their country of residence.
Duration of the visa and multiple entry allowance is determined by the reason of the visit. The commercial visit visa has up to five years' validity for USA Nationals.
UK Nationals are currently in process of being approved for five years Validity. Duration of stay is subject to the decision of the Saudi Consulate.
WORK VISIT VISAS are issued to individuals who are looking to visit the Kingdom for temporary assignments, projects, consulting and other similar reasons.
This visa allows individuals to work directly on site and carry out tasks that are not able to be done on a Commercial Visit Visa. Depending on the reason for the visit, these visas differ in duration of stay and number of entries.
The duration of stay can be for to 30, 60 and 90 days at one time and is dependent on what the Saudi consulate deems appropriate.
The Work Visit Visa also requires a Letter of Invitation from the sponsoring company in Saudi. The steps to obtain the visa are more comprehensive as qualifications and other certificates will need to be notarised before a visa can be obtained.
FEMALE PRE-APPROVED VISIT VISAS are permitted to female visitors who are 30 years old or above and hold a commercial job title.
The Female Pre-Approved Visit Visas are obtained through the Ministry of Foreign Affairs and should be submitted with other required documents in their country of residence.
A Letter of Invitation from a Saudi sponsor is also required. Supporting documents include an NOC from their current employer and their letter of invitation.
For ease of business when entering the KSA, companies and visitors must conduct their due diligence when deciding on a third-party sponsor, to ensure that the details of their visa are clear and suitable for the visit type.
Risk of Non-Compliance and Regulations:
- All visit visas validity and duration of stay must be monitored
- Commercial and Work Visit Visas have a 5 Year Validity only valid for USA Nationals. UK Nationals are in process
- Duration of stay is subject to decision of Saudi Consulate on all Visit Visas
- Companies are required to source a local KSA entity as a sponsor who will issue a Letter of Invitation
- No visit visas can be obtained on-arrival in KSA
- Whilst on a visit visa individuals are unable to obtain a KSA driving license, bank account or lease an apartment
- Family members cannot be sponsored under a visit visa
- Children must have a residence visa to attend schools
- Restricted countries unable to obtain visit visas are Afghanistan, Ethiopia, Iran, Iraq, Syria, Sierra Leone, Liberia, Guinea
Visitors must monitor their visa validity, duration of stay and number of entries into the country.
Individuals that wish to visit the Kingdom, must remain compliant with the Saudi laws and the restrictions in place.
Those found with the wrong visa may incur fines and penalties.
Follow Emirates 24|7 on Google News.