Russia coal mine blast kills 18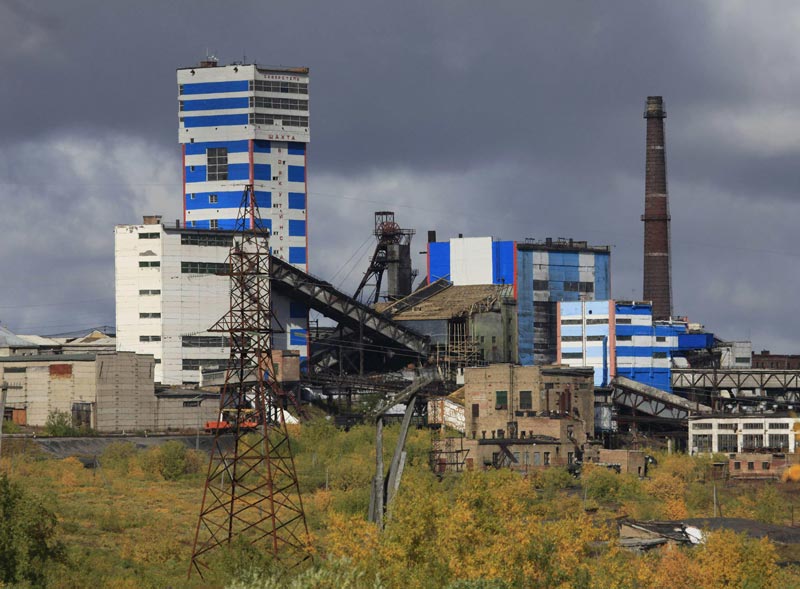 An underground methane gas explosion killed up to 18 miners at a coal pit in northern Russia on Monday.

Rescue workers said they had brought 10 bodies to the surface at the Vorkutinskaya mine, owned by large Russian steel company Severstal, in the icy Komi region and were trying to recover eight other corpses.

About 250 people had been at the pit at the time of the blast, about 800 metres (2,620 feet) below the surface but most had escaped or been rescued, government officials said.

The explosion is likely to renew concerns about safety at Russia's ageing pits, where accidents are common, often because of such explosions, negligence or a failure to follow safety regulations.

"We need a clear and understandable picture of what happened," Emergencies Minister Vladimir Puchkov told local officials and rescue workers via a video link-up soon after the explosion.

President Vladimir Putin later told Puchkov to go personally to Komi, about 1,200 km northeast of Moscow, to oversee the rescue and cleanup work and help the victims' families.

The Interior Ministry put the death toll at 18, but the Emergencies Ministry said 16 had been killed and the fate of two others was not known.

Puchkov was quoted by Itar-Tass news agency as saying each of the family's victims would receive 2 million roubles ($66,400) as compensation.

"I need a clear report on the injured, the condition of their health and what kind of necessary specialised medical help they need. We are sending the appropriate experts from Moscow," he was shown telling officials on television.

Temperatures sink far below zero in winter in Vorkuta, which was part of the Gulag network of prison camps under Soviet dictator Josef Stalin, who died in 1953.

Putin will be keen to be seen to act quickly and ensure the explosion is dealt with efficiently.

Critics say he has not always dealt with such disasters quickly in the past and portray Russia as facing economic and political stagnation 13 years after he first rose to power.

The explosion was also a blow to Severstal, whose shares fell 2.2 per cent in Moscow afterwards.

The blast, which affected only one of the mine's walls, is not expected to greatly affect output, which is approximately 1 million tonnes a year.

Improvements have been made in the safety of Russian coal mines since the Soviet Union collapsed in 1991 but accidents are frequent.

A mine blast killed 110 people in the coal-mining region of Kemerevo in 2007 and another explosion in the same region in 2010 killed more than 60.

Russia's federal Investigative Committee said it had opened an investigation to check whether there had been any safety violations at the Vorkutinskaya mine, which has been in operation since 1973.



Follow Emirates 24|7 on Google News.