Russia says supplying Syria, Mali with arms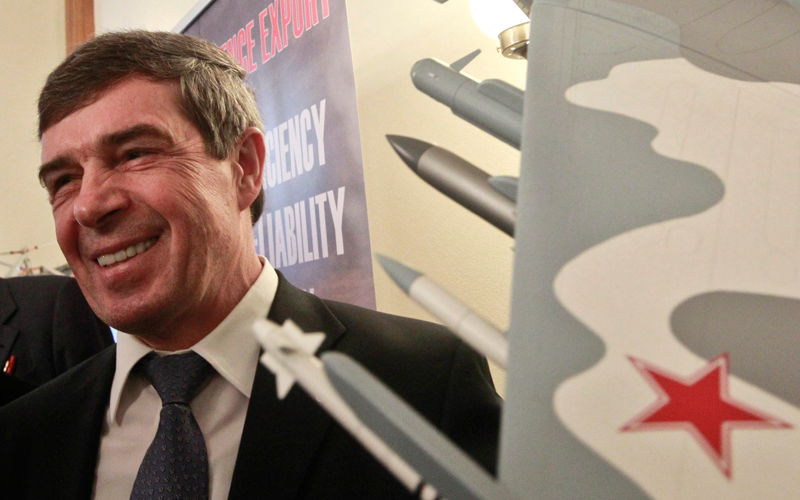 Russia said on Wednesday it was delivering military hardware and light weapons to the governments of Syria and Mali as it expands sales and maintains its footing in some of the world's deadliest conflicts.
The head of the Rosoboronexport arms exporter said Russian deliveries to the Syrian regime of President Bashar al-Assad included air defence systems but not the advanced Iskander missiles sought by Damascus.
"We are continuing to fulfill our obligations on contracts for the delivery of military hardware," Anatoly Isaikin was quoted as saying by the Interfax news agency.
He also rejected reports that Russia was planning to supply advanced MiG29-M fighters to Damascus while confirming it had a deal outstanding for Yak-130 light attack jets.
Isaikin said Syria currently ranked "13th or 14th in terms of volume" on the list of nations receiving Russian arms supplies.
Its shipment this year of repaired attack helicopters to the regime was disclosed by the media and drew a furious response from former US secretary of state Hillary Clinton.
But some Moscow officials counter that Russia's sales are legitimate because Syria's armed opposition has received both covert and open financial and military support from some Arab world governments.
Russia is the world's second-largest arms exporter after the United States and has its biggest contracts with India and China.
Isaikin put the value of exports last year at $12.9 billion (9.57 billion euros) with the largest orders going to southern Asian nations.
But he added that Russia was also building arms links with strife-torn Mali and other countries in North Africa and the Middle East.
Isaikin said small amounts of light weapons were already being delivered to the West African nation and that new sales were under discussion.
"We have delivered firearms. Literally two weeks ago another consignment was sent. These are completely legal deliveries," said Isaikin said.
"We are in talks about sending more, in small quantities."
Russia reported in January that some of its biggest gains in arms exports came from the opening and expansion of markets in nations such as Ghana and Tanzania.
Isaikin said Russia had signed contracts worth a record $16.5 billion in 2012 and now had firm orders worth another $37 billion.
But he brought no real clarity to the status of an historic $4.2 billion contract that Moscow signed with Baghdad but which Iraq said in November it had cancelled out of corruption concerns.
The deal would make Russia the largest arms supplier to Iraq after the United States.
Officials in Moscow have insisted that the deal will still go through after more rounds of negotiations.
According to Isaikin, the Iraqi contract "has still not entered into force. Reports that it has been cancelled are false. The contracts have not been cancelled."
But he failed to give further details on when the deal might go through.
Isaikin said separately that Russia also intended to deliver 12 transport helicopters ordered by the Pentagon to Afghanistan despite a decision by US lawmakers to end the Pentagon's arms contract with Rosoboronexport.
"We view cooperation with the Pentagon -- the delivery of helicopter technology to Afghanistan -- as the fight against terror," Isaikin said.
Follow Emirates 24|7 on Google News.