Sarkozy demands Bashar Assad quit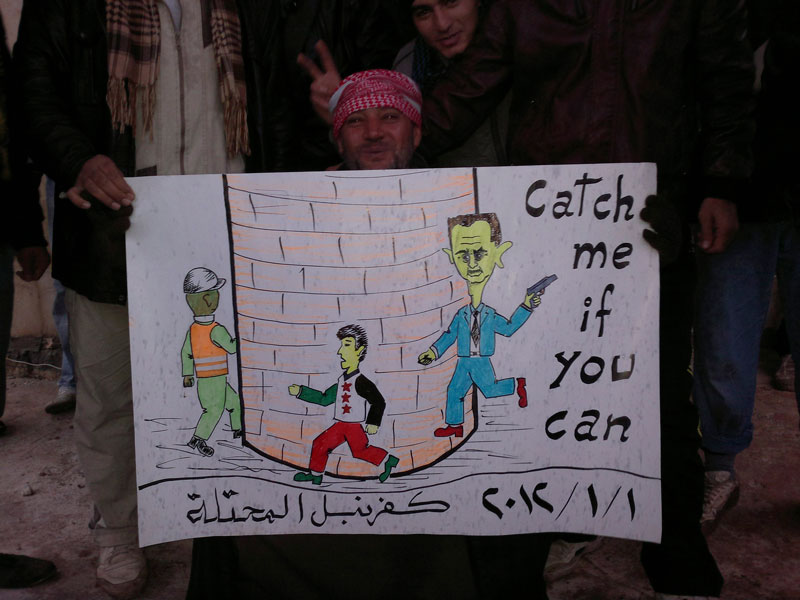 French President Nicolas Sarkozy demanded Syria's Bashar Al Assad step down for overseeing "disgusting" massacres against his own people, as an Arab observer mission came in for more flak on Tuesday.
The mission has been mired in controversy since a first team of observers arrived on December 26, with activists accusing Assad's regime of keeping the monitors on a short leash as it presses on with a lethal crackdown on dissent.
Arab League chief Nabil Al Arabi, in his first remarks since the observers were deployed, defended the mission, saying it had secured the release of political prisoners and the withdrawal of tanks from cities.
However, "there are still snipers and gunfire. There must be a total halt to the gunfire," he told reporters on Monday.
The issue would be raised with Assad's government "because the aim is to stop the shooting and protect civilians," Arabi said, adding "it is difficult to say who is firing on whom."
French Foreign Minister Alain Juppe said on Tuesday that he was "sceptical" about the progress of the Arab League's operation.
"The conditions under which this observer mission is operating should be clarified," Juppe said, questioning whether the observers really had free access to information.
President Sarkozy also weighed in on Tuesday, saying Syrians should be allowed "to freely choose their own destiny" after facing what he denounced as brutal persecution that inspires "disgust and revulsion."
Sarkozy demanded the regime give the observers space to work, and called on the international community to "face up to its responsibilities" by imposing the "toughest sanctions" to force Damascus to grant humanitarian access.
The Arab League mission has also been criticised by Syrian activists and opposition figures over the choice of a former top Sudanese military commander, General Mohammed Ahmed Mustafa Al Dabi, to head its observer operation.
Dabi is a controversial figure because he served under Sudan's President Omar Al Bashir, who is wanted by the International Criminal Court for alleged war crimes.
On Sunday, the Arab Parliament, an advisory body of the 22-member Arab League, intensified the pressure saying the monitors should be immediately withdrawn having failed to halt the government's crackdown.
"We are seeing an increase in violence, more people are being killed including children... and all this in the presence of Arab League monitors, which has angered the Arab people," said the body's speaker, Salem Al Diqbassi.
He urged Arabi to "immediately pull out the Arab observers, considering the continued killing of innocent civilians by the Syrian regime."
In his response, the League chief said Diqbassi's comments were an "important statement."
Arab foreign ministers could meet as early as next week to review a report expected to be submitted later this week by the mission's chief and to consider Diqbassi's remarks, Arabi said.
But he stressed the League would not back down from the mission and would be sending more observers soon.
"We have 70 observers in six cities who carried out 26 missions (so far). Thirty more monitors will join them within days," said Arabi.
Algerian Foreign Minister Mourad Medelci said on Tuesday that the Arab League mission would evaluate the situation in Syria "in a more credible manner."
Medelci blamed "contradictory sources of information" for divisions within the Arab mission, referring to a weekend dispute when Dabi rejected a reported call by one of the observers for the immediate removal of snipers.
"The Arab observer team will be enhanced soon. We will have a more credible assessment of the situation," Medelci told French public radio.
"We want a real ceasefire so that the Arab League reaches out to all Syrians, so they can talk together," the Algerian minister said. "We hope these efforts will intensify."

Follow Emirates 24|7 on Google News.