Saudi city urged to give free mobiles to rat killers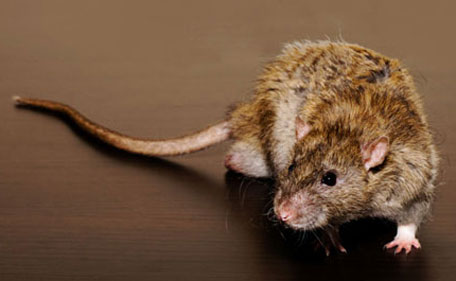 A well-known Saudi newspaper writer has advised the Gulf kingdom's second largest city to copy a South African town by offering free mobile phones for people who catch 60 rats "dead or alive" in a bid to clean it up of the rodents.
Mohammed Al Zahrani said the offer by the South African township of Alexandria in October was a "genius" solution to annihilate armies of rats on its roads.
In an article in some Saudi newspapers, he said the city council in the western Red Sea port of Jeddah should join Alexandria and offer an I-phone for rat killers in the city.
"It is a strange proposal but it could work…Jeddah should copy Alexandria and offer a free I-phone for any one, who hunts 60 rats dead or alive," he said.
"Although it is queer, the idea shows that Alexandria has an innovative and creative city council…why don't we just copy this idea here in Jeddah, which shares Alexandria the same pain and the same infection."
But Zahrani appeared to be sneering at Jeddah's council when he said:"Perhaps the Jeddah city council does not have a budget to buy I-Phones for hundreds of rat-hunters who will queue at its doors to demand their prize.
"Besides, Apple company could find itself forced to shut its production lines for the other countries and direct them to Jeddah…this of course is unacceptable as we do not want to hurt the feelings of I-Phone lovers in those countries."
Follow Emirates 24|7 on Google News.