Saudi destroys 19 liquor hideouts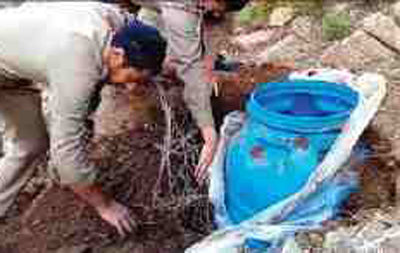 Saudi police have destroyed 19 liquor production hideouts during a massive security campaign launched against suspected mountain sites in the Gulf kingdom, a newspaper reported on Saturday.
The campaign, backed by scores of police and security men, has resulted in the arrest of eight Ethiopians and destruction of more than 80,000 litres of alcoholic drinks, 'Almadina' said.
The campaign is targeting suspected liquor-making hideouts in mountainous areas in the western two of Taif, the paper said.
"Two days ago, the police forces succeeded in uncovering and destroying the 19th liquor manufacturing site in the mountains during a six hour operation…..they seized five alcohol barrels with a capacity of 500 litres each," it said.
Alcohol is strictly banned in Saudi Arabia, one of the most conservative Muslim nations.
Follow Emirates 24|7 on Google News.