Saudi eateries told to let clients see kitchen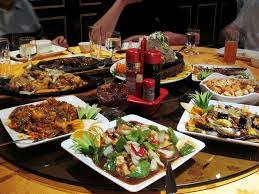 Saudi authorities have told restaurants to let customers see the kitchen all the time to ensure they comply with hygienic rules, warning offenders would be shut permanently.
The restaurants across the largest Arab economy must now ensure that the wall separating the eating hall from the kitchen must not be higher than one metre and that the remaining barrier must be only glass.
"This means the customers can see the kitchen all the time and know how the food is prepared," newspapers said, quoting a circular by prince Mansour bin Muteb, Saudi minister of municipal and rural affairs.
"Restaurants found to be violating these rules after the end of the deadline given to them will be shut down immediately."
The report did not specify the deadline for the enforcement of the decision, which follows news of massive health violations by restaurants in the Gulf kingdom of around 30 million people, including nearly 10 million expatriates.

Follow Emirates 24|7 on Google News.