Saudi oil analyst disputes high supply theory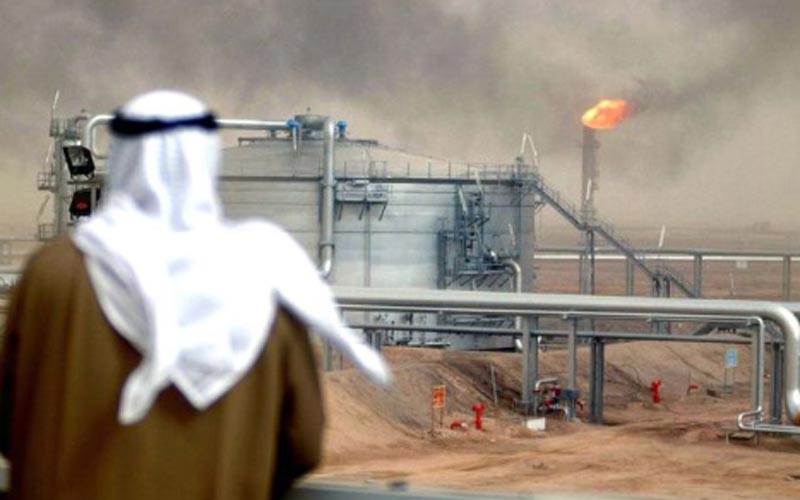 A Saudi oil analyst has disputed long-standing scenarios by the United States and other countries about the projected increase in crude demand and supply in the long term, saying the increase would be far lower than expected.
Sadad Ibrahim Al-Husseini, former executive vice president for exploration and production at the government-owned Saudi Aramco, said conventional oil reserves worldwide are depleting at twice the rate of their replacement and this would lead to a supply shortage which could be offset by unconventional oil.
He also rebuffed forecasts that Gulf oil producers would pump as much as 30.9 million bpd in 2035, saying their output would not exceed 26 million bpd.
Addressing an oil event in Abu Dhabi on Tuesday, he cited estimates by the US Energy Information Administration (EIA) showing conventional oil demand will rise from around 81.4 million bpd in 2010 to 97.05 million bpd in 2035.
The report by EIA of the US Department of Energy also showed the Gulf region's production would rise from 23.2 million bpd in 2010 to 30.94 million bpd in 2035 while OPEC's supplies would grow from 33.9 million bpd to 44.6 million bpd.
"Inherent to this forecast is the assumption that it is in the common interest of producers and consumers alike to increase oil supplies according to consumer demand and to sustain such a growth policy for the indefinite future," he said.
"However, there are several reasons for questioning these assumptions, including the follow: conventional oil reserves are being depleted throughout the world at twice the rate of their replacement, historically slow annual capacity declines from major oil fields are being replaced by rapid declines from significantly smaller new developments, and finally marginal new reserves such as arctic and deep water oil accumulations require inordinate new technology advancements and massive funding in order to be brought on-stream in adequate volumes as affordable costs."
Husseini said that because of these "caveats", a more realistic forecast of global crude oil supplies based on proven reserves, field maturities, new technologies and sanctioned projects yields what he described as a production plateau that levels off at around 87 million bpd from 2013 through 2019 and declines thereafter to nearly 83 million bpd by 2030.
"Supply shortfalls during this time frame must be met by unconventional fuels and oil substitutes…Gulf oil production would not exceed 25-26 million bpd over the next two decades owing to a variety of technical and economic reasons."

Follow Emirates 24|7 on Google News.