Saudi orders cash relief for flight delays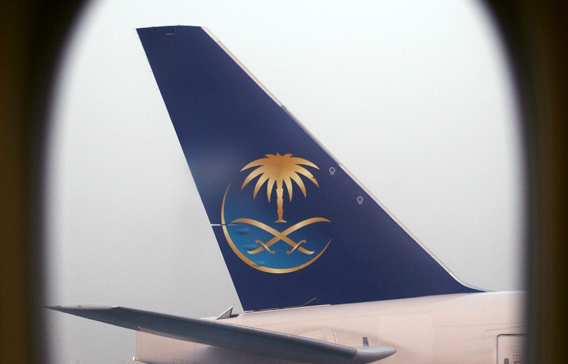 Saudi Arabia's General Authority of Civil Aviation has passed a law under which the passengers travelling through the country's airport will get compensation of SR300 per hour for the delay in their flights.
Arab News daily reported that Article 19 of the new law will come into effect after 10 days.
Said airline companies have to provide hotel accommodation to passengers at a cost of up to SR3,000 daily if they cancel their flights and do not operate alternative flights, it said.
The law says that the hotel accommodation should be provided until passengers get another flight to their destinations and passenger should be given a compensation of SR300 per hour, if they were not provided with replacement flight within six hours.
The law also stipulated that the authority can cancel licenses of airlines operating in the Kingdom if they fail to abide by clauses of Article 19. Violators will also be slapped with a fine of up to SR50,000 for each violation.
Passengers will have the right to have cool drinks if the flight is delayed for one hour, hot meals if delayed for three hours and hotel accommodation if delayed for more than six hours, it said.
"If a passenger of special needs is refused boarding after ticket has been issued and did not receive necessary facilities at the airport, he/she will have the right to get 200 per cent of the ticket fare in addition to compensation for refusing to board the flight," the law said.
Follow Emirates 24|7 on Google News.