Saudi prisons are overcrowded: report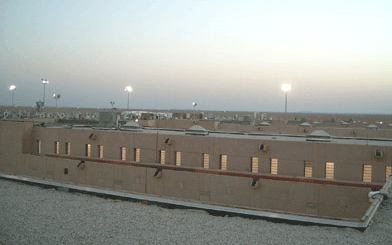 Saudi Arabia's prisons are overcrowded with inmates while they are not up to the standard in health services, according to a local human rights group.
"Most prisons in the kingdom are overcrowded despite efforts being exerted by the concerned authorities to tackle the problem," said Mofleh Al Qahtani, head of Saudi Arabia's National Committee for Human Rights.
"We think that the situation requires more work and efforts by all parties concerned, including courts, prosecution and administrative bodies."
Quoted by Almadina newspaper on Saturday, Qahtani said the committee had presented a report on Saudi Arabia's prisons to the relevant authorities with the aim of supporting efforts to improve the conditions of inmates.
He said a key cause of the problem is the long confinement of prisoners awaiting trial, blaming this on red tape and prolonged procedures.
"The health situation inside the prisons is not up to the required standards…most prisoners do not have sufficient medical care," he said.
"Perhaps this is because there is more than one party offering health services… lack of coordination between them is preventing inmates from having sufficient medical services… another reason is the poor qualifications of doctors and nurses assigned to prisons."
Qahtani did not indicate whether the overcrowding problem has to do with any increase in crime rates in the kingdom, which strictly enforces Islamic law.
Follow Emirates 24|7 on Google News.